Welcome to New Smile Dental
What Makes us Different?
Our dental team always goes the extra mile to create a warm, relaxing, and enjoyable care experience for each patient in need. We want to leave you feeling inspired to smile!
MEET the Dentist
MEET Your Dental Team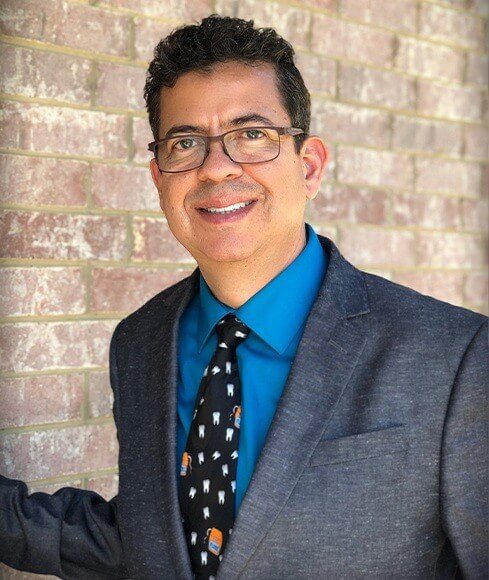 Kind, Caring & Highly Trained
Meet Your Experienced
Family Dentist
You'll see from the very first appointment that Dr. López isn't like most dentists. For well over 25 years, he has striven to provide compassionate, education-based care that addresses the patient's personal needs and concerns, leaving them with not only a healthier smile but a better quality of life too that's sure to last. His tireless enthusiasm for serving others shines through at every single appointment, and he hopes that you and your family's visit will be the first one of many more to come.
MEET Your Dentist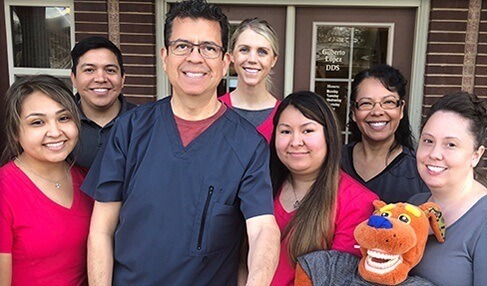 Here to Serve You & Yours
Meet Your
Dental Team

From the very first phone call, we want our valued patients to know that they are our top priority! That's why the New Smile team works so hard each day to make appointments smooth, enjoyable, and as stress-free as possible. We love taking the time to learn more about you and your family, personalizing our care approach and building a relationship based on trust. We're also never too far away when you have a concern or need a question answered, whether it's at the front desk or in the treatment operatory.
MEET Your Dental Team
We Value Patient Education
Our team loves helping patients feel confident and well-informed about their own oral health. Check out our video gallery if you'd like to learn more about enjoying a healthy smile for life!
WATCH Education Videos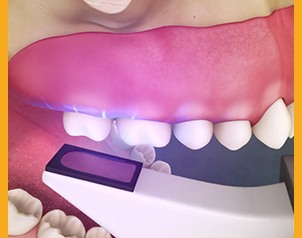 Kind Words from Our Dental Patients

"Dr. López is awesome. So caring and gentle. He takes the time to make sure you understand what he is doing and he makes sure you don't feel the pain. His staff is gentle kind and caring. Someone always calls the next day just to check on you."
Rebecca H.
Fort Smith, AR
"Dr. López and the staff here are wonderful. They take very good care of you and make sure that every visit is comfortable and pain free. I highly recommend. I've been going here for 5 years now and have never regretted setting up that first appointment. They are great!"
Stacey Y.
Fort Smith, AR

"Words can't explain how great this team is! I felt comfortable. I felt like they could read my mind and we were in sync. Sounds weird but I truly appreciate their gentle treatment and I didn't feel like I've committed a crime by having bad teeth. I feel at home. Thank you guys!"
Audri J.
Fort Smith, AR
READ More Reviews
Exceptional Dental Services for All Ages
How Can We Help You?
Keeping up with a big family's daily needs can be time-consuming, not to mention exhausting. That's why New Smile Dental enjoys offering a comprehensive variety of different services right here in one convenient location! Are you and your children overdue for six-month checkups? Are you struggling with some dental pain or a frustrating chip in your smile? Are you ready to replace a missing tooth? We're happy to help with all of these goals and so many more.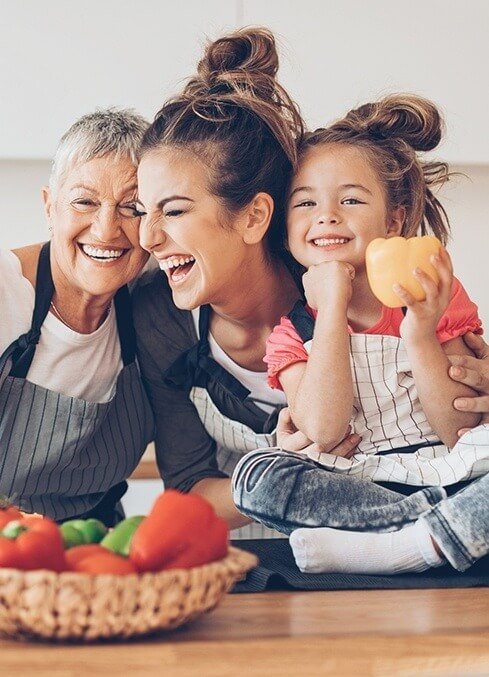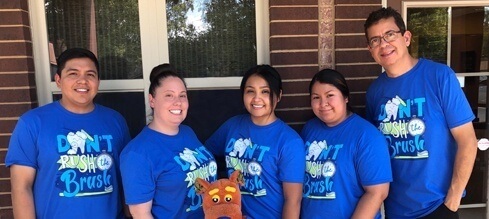 We Make Dentistry Affordable
Our team enjoys making every aspect of oral healthcare as simple and stress-free as possible, including when it's time to pay. We're in-network providers for many major dental insurance plans and also offer flexible payment plans for added convenience!
ASK Us A Question
EXPLORE Our Financial Options
We Love Fort Smith
In addition to being a highly qualified dentist, Dr. López is also a committed humanitarian who believes that everyone, no matter where they live or how much money they have, deserves access to quality oral healthcare. He and his team members regularly serve the community through charitable organizations and even embark on international mission trips to underprivileged countries, inspiring smiles wherever they go!
GET Involved with Us