Proper Techniques to Brush & Floss in Fort Smith, AR
Teaching Fort Smith Families
to Properly Brush & Floss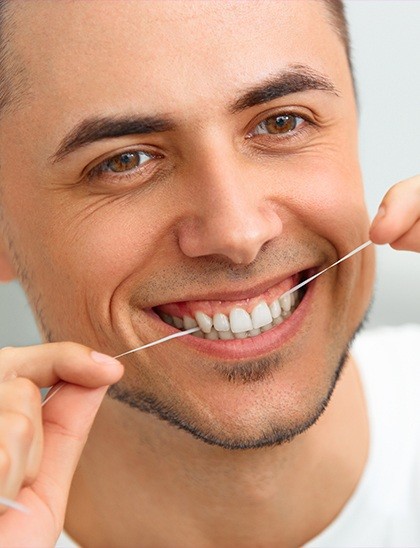 Maintaining proper oral hygiene is essential to keeping a healthy set of teeth, a wonderful smile, and fresh breath. While visits to the dentist for professional dental cleanings are required, brushing and flossing are the two most integral parts of good oral hygiene. Oral infections and disorders such as halitosis, teeth staining, tooth decay, tooth loss, and periodontal disease are easily prevented by following proper oral hygiene at home. This is why Dr. López and the New Smile Dental team provide education about the proper techniques to brush and floss for Fort Smith, AR dental patients.
Which Toothbrush is the Most Ideal?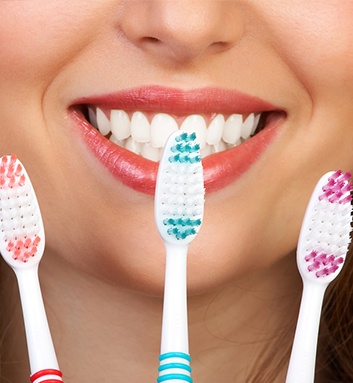 Toothbrushes are excellent tools that can remove plaque and food particles left on the teeth after eating. Small toothbrushes with soft and rounded-end bristles are recommended as they can easily access all areas of the mouth without damaging the gum tissues. It is important to replace the toothbrush every three months for optimal cleaning benefits. Accordingly, new toothbrushes are 30% more efficient in removing stains and plaque compared to brushes that are more than 3 months old.
What Does Proper Brushing Look Like?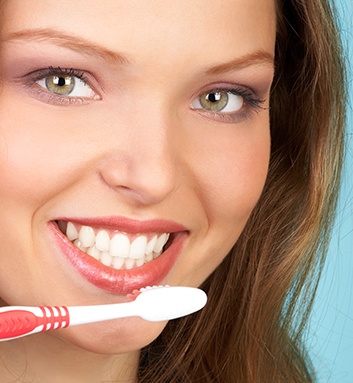 To brush the teeth properly, angle the toothbrush to 45 degrees at the point where the gums and teeth meet. With small, circular strokes, gently brush the gum line and the teeth. Do not forget to brush the tongue and the back of the teeth as well!
The spaces between the teeth are difficult to clean using just a toothbrush and hence should be cleaned with dental floss. Flossing can limit the depth of the gum pockets and prevent periodontal disease. The flavor and type of floss is not important; choose dental floss that can easily slide back and forth in between the teeth to prevent cutting the gums.
Learn Correct Flossing Techniques to Protect Teeth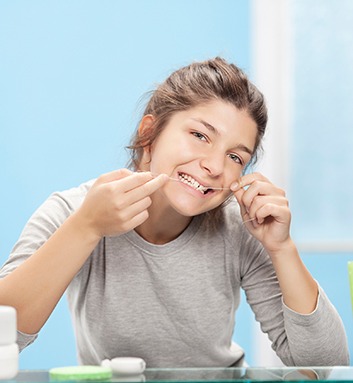 To floss the areas between the teeth properly, cut the floss to about 18 inches long. Wind the thread to one finger on both the left and right hands until the fingers are about 3 inches apart. Slide the floss gently between the teeth to the gum line, forming a U-shape around each tooth. Be careful not to pop the floss in and out of the areas between the teeth, as this can cut and cause bleeding to the gum tissues.
For more information on how to properly brush and floss or for information on other services offered by New Smile Dental to patients in Fort Smith and Van Buren, AR, please call (479) 235-5271.