Emergency Dentist — Fort Smith, AR
Your Dental Home When Emergency Strikes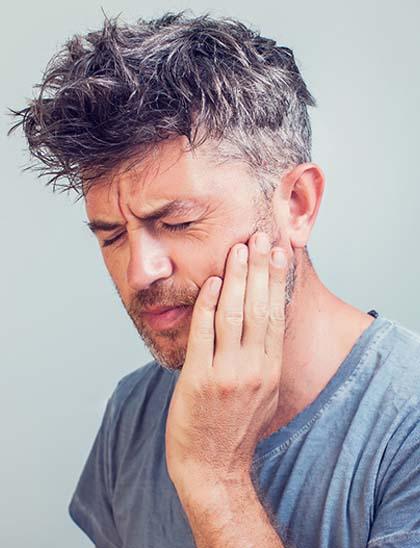 Emergencies put everything else on hold, whether it's a broken bone or severe pain in general. But when a dental emergency strikes, do you find yourself putting it off? Dental emergencies fall into two categories: either tooth pain as a result of decay/infection or physical trauma. Both need immediate treatment, and New Smile Dental is prepared to make you and your family comfortable regardless of the type of emergency you're having. We'll always try to get you in and treated the same day, so there's no reason to put it off! Call us right away for emergency dentistry in Fort Smith, AR.
Why Choose New Smile Dentistry for Emergency Dental Care?
Same-Day Treatment and Walk-Ins Available
Open Five Days a Week
Family-Friendly and Spanish-Speaking Team
How We Treat Dental Emergencies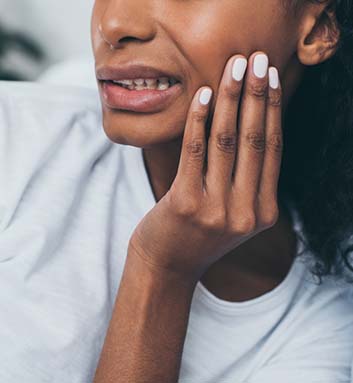 Set up a same-day appointment: We'll get you scheduled for an emergency appointment, usually on the same day, as well as provide helpful advice on managing your emergency over the phone. We are open five days a week as well and will work quickly to get your symptoms addressed, so don't wait to call if you are concerned!
Comprehensive emergency exam: After you arrive, Dr. Lopez will complete a detailed emergency exam to confirm the source and extent of your dental emergency. This process may also include X-rays if needed. We'll do whatever we can to get you out of immediate discomfort as well.
Review findings: Once we have a clearer understanding of your emergency, we'll start creating a treatment plan and discuss our recommendations with you directly. Your estimated costs and expected treatment timeline will be broken down ahead of time so you can make an informed decision on your care.
Get the care you need: Whether you need a simple treatment like a dental filling or a more complex service like dental crowns and root canal therapy, our team is ready to get you out of pain, prevent your dental emergency from getting worse, and help get your oral health back to normal.
The Most Common Dental Emergencies
All dental emergencies need to be handled by a professional, which is why you should always start by calling our dental office. Below, you'll find tips on handling the most common emergencies our dental office sees whether it's for your youngest or oldest family members. These tips should help you stabilize your condition after you call and before you get to our dental office.
Understanding the Cost of Dental Emergencies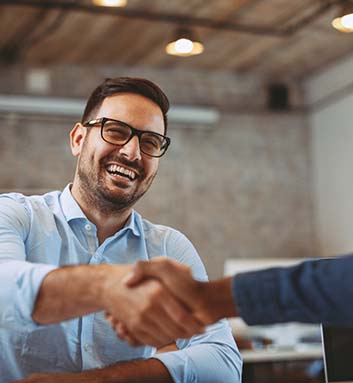 Dental emergencies can vary in cost depending on the complexity of your issue. For example, it's possible that you're only sent home with a prescription to treat an infection, but it's also possible that you'll need a new restoration or other more in-depth restorative treatment to save your tooth. Our dental office makes sure that you understand exactly what your issue is, recommend the most ideal treatment, and explain why you need it for full transparency. Cost is best determined when you have a professional reviewing your case!
How to Prevent Dental Emergencies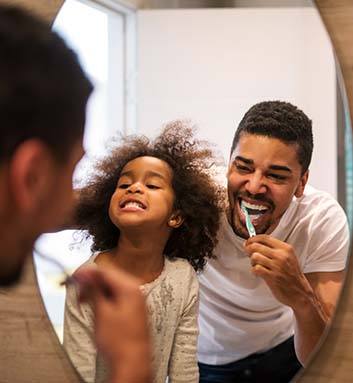 Prevention is key when it comes to avoiding dental emergencies. Brushing and flossing daily as well as visiting our dental office for biannual checkups and cleanings are both crucial to preventing dental emergencies. However, it's also important to never use your teeth as a tool, as this can cause your enamel to wear down and even crack. Always wear a mouthguard if you play contact sports and wear a nightguard if you clench or grind your teeth while sleeping.
Dental Emergency FAQ's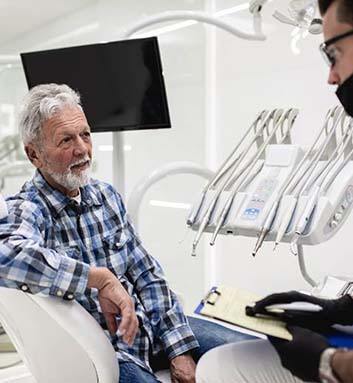 If you're like most people, the last thing you want to think about is a dental emergency. After all, when one strikes, it can quickly ruin a nice day. The reality, though, is that a dental mishap can happen when you least expect it. Thus, we strive to help our patients to be as prepared as possible, which starts with a sound educational foundation. We've taken into account the top five questions that we're asked in regard to dental emergencies, and we've provided the answers. Even though we want you to be empowered, you don't have to face a dental emergency alone. If you're facing any intense pain or other warning signs of trauma, don't hesitate to contact our office.
How can I prepare for a dental emergency?
Studies show that 1 in 6 Americans face a dental emergency annually. So you aren't caught off guard, you can have a readiness kit in place. Here is what it should include:
Our phone number saved in your cellphone or posted in your home
Saline solution (in case of a dislodged tooth)
Handkerchief to immobilize a broken jaw
Small container with a lid to temporarily house a dislodged tooth or broken pieces
Ibuprofen for its anti-inflammatory and pain-relieving properties
Do I need a root canal?
The usual reason for a root canal is to stop tooth decay that has advanced to the pulp area where the canals, nerves and blood vessels are housed. At this point, you'll likely feel some intense pain, letting you know that a simple filling won't suffice to restore your oral health. If we determine that you need a root canal, then your emergency dentist in Fort Smith will thoroughly clean the area, fill the vacated space and seal the pulp chamber to put an end to your suffering.
If my toothache goes away, do I still need to visit for treatment?
It would really be nice if you could just wish a dental problem away, or it would just mysteriously disappear on its own. Unfortunately, that's not how things work. Over time, neglected dental health issues only get worse. So even if it seems that a toothache has subsided, it's of the utmost importance that you still seek treatment. Otherwise, the symptoms can be worse when they reappear.
How much does emergency dental care cost?
It's impossible to place a set price on emergency dental care because the treatment protocols can vary so. The best way to get an accurate idea of what the cost will be is to allow us to assess the situation. From there, we can determine what you'll need to fully recover, and provide you with a competitive and fair cost estimate.
Will my dental insurance cover treatment?
One of the primary reasons for maintaining dental insurance is to have the peace-of-mind of knowing that if a dental emergency strikes, you have some means to get the expert help you need. The amount of coverage available can vacillate from 50-70% of the cost of your care, after your deductible is met. When you visit our office, one of our front desk team members will gladly file the claim for you and work with you directly step-by-step to ensure you're able to maximize your coverage and have one less detail to worry about.
At New Smile Dental, we want to see you once again leading a normal life. So if you're faced with a dental emergency, don't hesitate to contact our office.