Cosmetic Dentist – Fort Smith, AR
Boost Your Smile and
Confidence Simultaneously!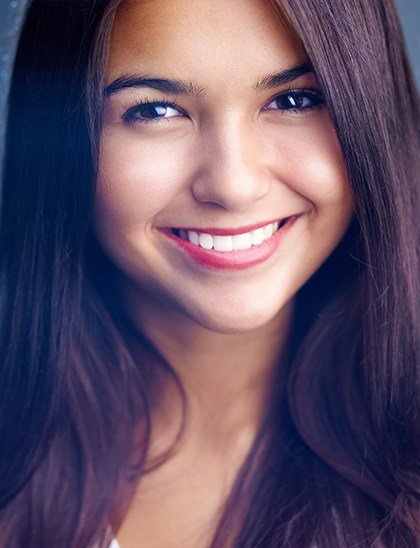 The health of your mouth is important, of course, but no less important is the beauty of your smile. Your smile can speak volumes without your even speaking a single word. To ensure that you show your best smile to the world, Dr. López, your cosmetic dentist in Fort Smith, AR, can provide the cosmetic dentistry treatment you need.
Cosmetic dentistry aims to beautify the appearance of the teeth, bite, and the gum line. Our services include teeth whitening, crowns, fillings, bridges, and veneers. Cosmetic dentistry not only improves the appearance of the mouth, but it also increases confidence and improves the overall health of the mouth.
Why Choose the Cosmetic Dentist at New Smile Dental?
Natural-Looking Ceramic Materials
Gum Treatments to Address Excessive Tissue
Metal-Free Dental Restorations
Porcelain Veneers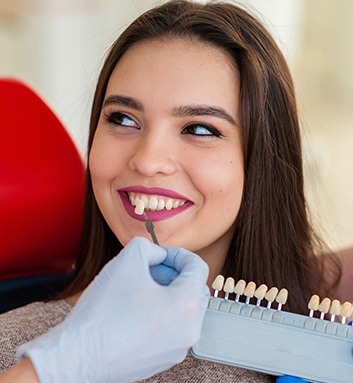 Those with multiple imperfections in their smile can have all of them addressed in one single treatment. Porcelain veneers use an ultra-thin sheath of dental porcelain to cover your visible teeth. After making mild adjustments to your tooth enamel, the veneers are bonded to your teeth directly, hiding permanent discoloration, chips, cracks, and even gaps and rotated teeth! Treatment only takes two appointments to complete and about two weeks to design, fabricate, and place the veneers.
Learn More About Porcelain Veneers
Metal-Free Dental Crowns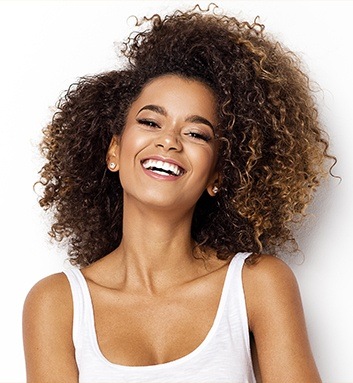 Part of creating a beautiful smile is utilizing materials that naturally blend in with your existing teeth. Our crowns are all-porcelain, meaning they contain no metal materials whatsoever. The good news is you don't have to sacrifice long-term durability just to have a long-lasting smile. Each crown is customized to restore your smile's appearance and look incredibly lifelike. Dr. López will go over your options prior to treatment in order to determine the best restoration for your tooth.
Cosmetic Dental Bonding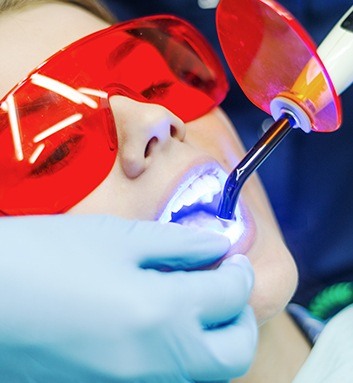 Even if most of your smile looks completely fine, having a minor chip or crack as a result of injury can be incredibly frustrating. Shaping your cosmetically damaged tooth or hiding a simple crack doesn't have to cost you a bundle. Cosmetic bonding uses tooth-colored composite resin to hide imperfections in a matter of minutes! After the material is blended to match your tooth enamel, our team will mold it and harden it instantly using a special curing light.
Teeth Whitening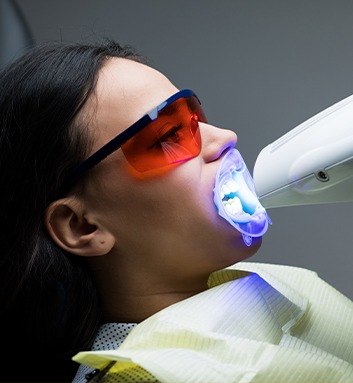 When we don't remove stains from teeth, whether they be from coffee, wine, tea, or richly pigmentated foods (i.e. berries, sauces, etc), it can cause our teeth to turn a dull yellow tint. If you need an easy and convenient method for whitening teeth, our take-home whitening kits make that process incredibly simple! By wearing either ZOOM! or Crest brand whitening trays at home, you can get your smile multiple shades whiter in just two weeks!
Learn More About Teeth Whitening
Gum Recontouring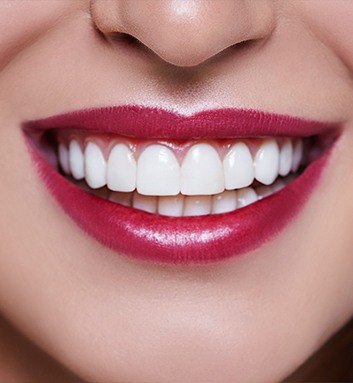 Typically due to genetics, some patients have additional gum tissue covering their teeth, resulting in what some would call a "gummy" smile. To show more of your smile, our dental office can gently remove small fragments of gum tissue gently and precisely. This treatment only takes one visit to complete and we do everything possible to make your treatment as comfortable as needed.