Dental Crowns – Fort Smith, AR
Perfecting Smiles
with Porcelain Crowns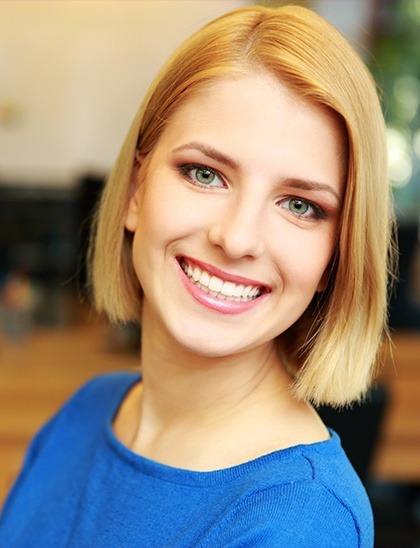 A porcelain crown, or cap, is a protective covering that is placed around the entire surface of a tooth, adding strength and protection from future damage or decay. A porcelain crown is a particularly useful restoration when fillings or other types of procedures cannot properly be performed. There are many different types of crowns, but porcelain remains the most popular choice because it is designed to match the size, shape, and the color of your natural teeth. If properly taken care of, porcelain dental crowns in Fort Smith, AR are durable enough to last for several years, but just like any other dental restoration procedure, they may need replacing in the future.
Why Choose New Smile Dental for Dental Crowns?
Improved Patient Education with Intraoral Cameras
Strong & Natural-Looking Ceramic Materials
Nitrous Oxide for Anxious Patients
Who Needs Dental Crowns?
People with a fractured or broken tooth.
People with rapidly decaying teeth.
People who seek cosmetic enhancement.
People who have fractured fillings.
People who need large fillings.
What Does it Take to Get Porcelain Dental Crowns?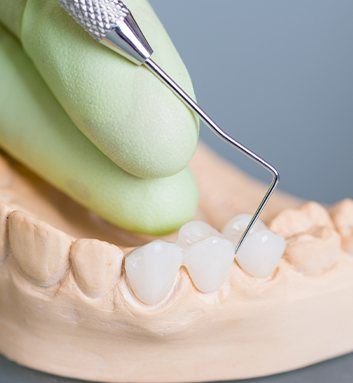 The procedure for receiving a new porcelain crown generally only takes two dental office visits. The first dental office visit consists of cleaning and taking impressions of your teeth. These impressions, or molds, are extremely accurate sculptures of your teeth and will be used to make the finished crown. Creating a crown takes approximately three weeks, so the impressions will also be used to make a temporary crown. Temporary crowns provide the same level of protection as the finished product; however, because they are not made for long-term use, it is important to make sure you go to your next appointment.
After the molds are taken, Dr. López will numb and remove any decay from teeth that need the crown. After they are done cleaning and shaping the tooth, the temporary crown is then set in place and Dr. López will make sure that everything feels comfortable in your mouth. During the second appointment, the temporary crown is replaced with the new crown and you will receive instructions on how to properly take care of your new crown. You are encouraged to attend your routine cleaning appointments so that Dr. López can monitor the condition of your teeth as well as your new crown.
For more information on porcelain crowns or the other services offered by New Smile Dental to patients in Fort Smith and Van Buren, AR, please call us.