Restorative Dentistry – Fort Smith, AR
Improve Your Smile with Healthy & Beautiful Restorations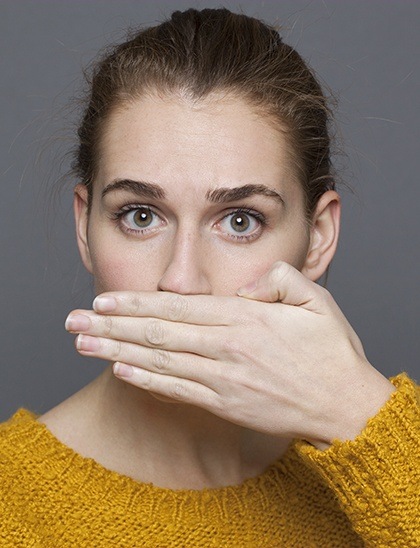 Teeth are made from the strongest substance in the human body, but that doesn't mean they won't experience wear and tear over time. If a tooth cracks or becomes damaged in some way and requires a crown or filling to fix, you can expect one from Dr. López. Our custom solutions for restorative dentistry in Fort Smith, AR are designed to be just as aesthetically pleasing as they are functional, so don't wait to solve your dental woes when New Dental Smile is ready to help!
Why Choose New Smile Dental for Restorative Dentistry?
Natural-Looking & Durable Dental Ceramics
Nitrous Oxide Available for Improved Comfort
Advanced Technology for Improved Planning & Diagnostics
Tooth-Colored Fillings
Do you currently have silver fillings from previous dental work? Silver (amalgam) fillings were the standard for restoring teeth for many years, but they hardly make your smile look natural. Even worse, they can even cause more damage to your teeth when they're past their prime. Tooth-colored fillings use composite resin material, a mixture made from glass and plastic, to effectively blend in with damaged teeth. The material is also much easier to mold into teeth, allowing you to maintain as much of your oral structure as possible.
Learn More About Tooth-Colored Fillings
Dental Crowns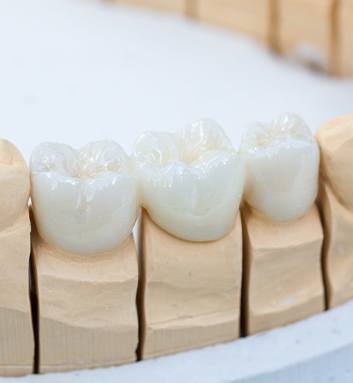 When teeth are too damaged for a dental filling to restore, crowns can offer a more effective solution to decayed or broken teeth. Each crown is customized to fit over your natural teeth exactly, which seals bacteria away from the vulnerable portions and prevents potential infection. Each crown is also custom-shaded to match the rest of your teeth, so you can smile with confidence after your crown is placed.