Meet the New Smile Dental Team
Dr. Gilberto López and his team of experienced dental professionals believe your smile is their top priority. Your care starts from the initial phone call, where making your appointment is a quick and easy process. Customer service is paramount at New Smile Dental, and it is our desire to make your visit as stress-free as possible!
Patricia, Chief Financial Officer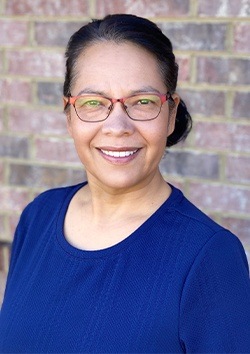 We're a dental office with top-notch employees who are willing and able to wear a number of hats, and Patricia is no different. She is an outstanding member of our team, serving as our Chief Financial Officer and financial coordinator! She has been married for over 30 years and has been working in the dental field for nearly as long. Originally from Guadalajara, Mexico, she completed dental school in Mexico. She also holds an RDH from the state of Florida and is a registered dental assistant in Arkansas. Her favorite part of her position at New Smile Dental is working in a place that is so much more than a dental office. She sees the work of New Smile Dental as an opportunity to change people's lives, starting with their smiles!
Outside of work, Patricia enjoys spending time with her family, volunteering at church, traveling, and camping.
Tanya, Office Manager
Tanya has been a member of our team since the dental office first opened in January of 2008! Her career in the dental field spans over two decades, and she handles many vital tasks like verifying and filing insurance claims, maintaining OSHA/HIPAA records, facilitating meetings, and assisting other team members as needed. She really enjoys being able to cross language barriers with her bilingual talents and helping each patient feel comfortable with the steps involved in changing their smiles.
Outside of work, Tanya has a Bachelor's degree in Business Management from WGU and is currently working towards her Master's degree in Information Technology Management. She also enjoys spending time with her spouse and six children, being outdoors, and listening to good music.
Guadalupe, Registered Dental Hygienist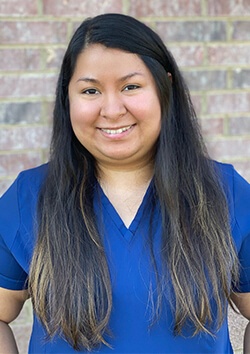 Guadalupe joined our team in November of 2018, soon after graduating from UAFS with her Bachelor of Science in Dental Hygiene. She educates her patients about the importance of oral healthcare and motivates them to practice good habits while also providing revitalizing cleanings. She loves the teamwork at New Smile Dental – everyone is always willing to help out and genuinely cares about the patients! Plus, her bilingual talents make her a great fit for the position.
Originally from Fort Smith, her personal hobbies outside of work including spending quality time with family and friends and completing continuing education courses in order to further educate herself about dentistry.
Leslie, Registered Dental Assistant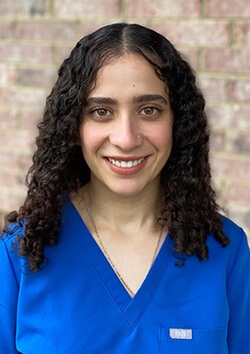 Originally from Huntington Park, CA, Leslie attended the University of Arkansas before entering the field of dentistry about a decade ago. Today, she has expanded her expertise by earning certifications in coronal polishing, nitrous oxide, and radiography. For her, the best thing about her job is interacting with our patients, educating them on the importance of good oral health, and providing them with a smile they are proud of.
Outside the office, Leslie is a soccer mom! She loves cheering her boys on at games alongside her husband, spending time at her parents' house, and going on mini road trips.
Crisely, Dental Assistant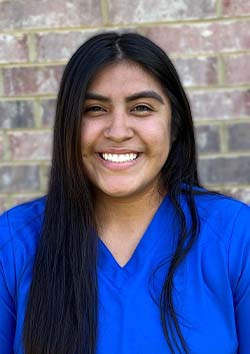 Having the drive to work hard and seeing patients' smiles are two of the many reasons Crisely enjoys coming into work each day! She attended Vista College and joined our team in 2021. Now, she spends her days organizing, cleaning, taking vital signs, recording dental history, and going the extra mile to provide each person in her treatment chair with the phenomenal experience they deserve.
Crisely comes from a large family with seven brothers and one sister. In her free time, she enjoys running!
Kangatooth, the Kangaroo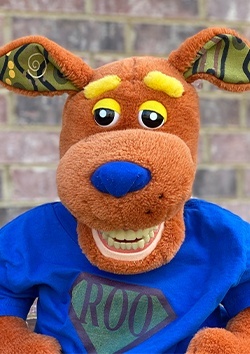 Kangatooth, our beloved mascot, comes to us from Katoomba, Australia, where he was orphaned as a small roo and raised by a missionary dentist. He traveled to Texas as a grown kangaroo and studied dentistry in San Antonio. In 2008, Kangatooth met Dr. López at a dental conference and they connected immediately.
As a born leader, he has helped us create a team-minded atmosphere that benefits patients. He also helps us promote dental health awareness!