Family Dentist – Fort Smith, AR
Meet Dr. Gilberto López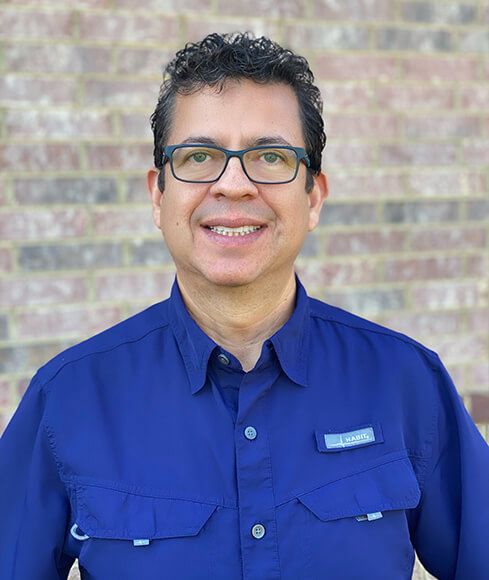 Dr. Lopez is not like most dentists. For him, helping patients achieve optimal health and wellness is a personal mission. He grew up in Mexico and worked to earn his doctorate from the University of Guadalajara. He is also an active member of the American Dental Association, Arkansas State Dental Association, and River Valley Dental Association. For over 25 years, he has been treating and educating his patients about their dental health. The best part of dentistry for him is being able to help people get access to the dental care they need to stay healthy and help them find a more confident smile. He treats all of his patients with compassion and kindness, always listening and promptly addressing their concerns.
Dr. Lopez has been happily married for 30 years. He and his wife are the proud adoptive parents of three beautiful children from the Philippines, Ethiopia, and China. In 2005, Dr. Lopez and his wife decided to make their home in Fort Smith, AR. Dr. Lopez obtained his Arkansas dental license and brought his knowledge and dental skills to serve the Fort Smith community. After practicing with a local dental corporation for a few years, Dr. Lopez decided to finally fulfill his personal vision for a patient-centered dental office, and New Smile Dental was born. Dr. Lopez believes everyone should be able to "make it with a smile!"
Dr. Gilberto López is On a Mission
Dr. Lopez is not only a highly qualified dentist – he is also a committed humanitarian! He believes that everyone, no matter where they live, should have access to quality dental care. That's why he actively participates in international mission trips to underprivileged countries. He works with dentists across the nation to deliver preventive and restorative dental care to people in places that have no other way of getting the care they need. He has devoted countless hours to this cause and has instilled in his family a sense of responsibility to do all you can to help those in need. This tireless enthusiasm for serving others is what truly sets Dr. Lopez and his dedicated team apart.
Giving Back Locally & Globally