Preventive Dentistry – Fort Smith, AR
Detailed Exams & Cleanings
Prevent Long-Term Issues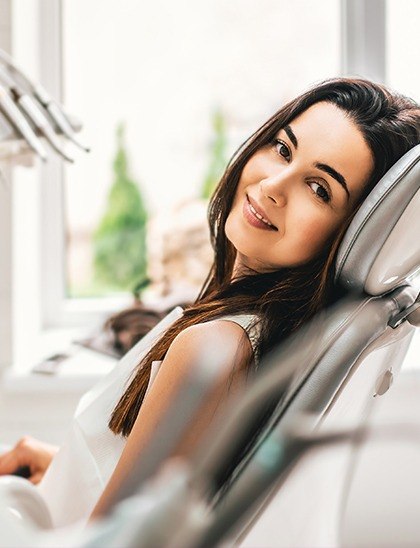 The idea behind general dentistry is to help prevent oral health issues before they escalate. With this in mind, Dr. López encourages all of his patients from the youngest to the eldest to stick to a regimen of dental checkups every six months. At these regular visits, you'll receive a thorough cleaning of your teeth that will leave your mouth refreshed and your teeth looking bright and shiny. In addition, we'll carefully examine your teeth for the early signs of decay and structural damage, such as cracks and loose fillings. Once a year, Dr. López will recommend digital X-rays so we can see if any decay or infection is developing below the surface of a tooth or in between two teeth.
Why Choose New Smile Dental for Preventive Dentistry?
Comfortable & Relaxing Dental Office
Team Focused on Patient Education
Family-Friendly Care & Accommodations
Dental Checkups & Teeth Cleanings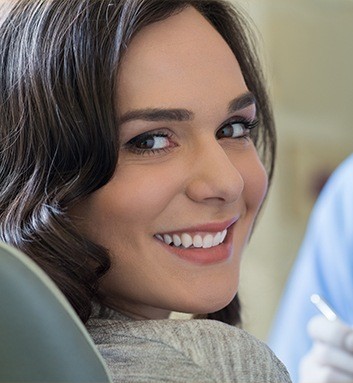 During your dental exam, our team will take your blood pressure and capture X-rays and intraoral images of your teeth, gums, and other oral structures. If we determine an issue is present, we'll create a treatment plan that covers your needs and explain our recommendation in better detail. If time permits, we'll also perform a comprehensive cleaning to remove all plaque and tartar present. By committing to these routine treatments, you avoid an overwhelming majority of possible dental diseases.
Learn More About Checkups & Cleanings
Fluoride Treatments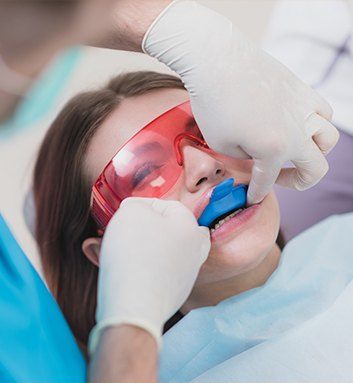 Fluoride is one of the most important minerals for long-term dental health. Its properties work to both protect and strengthen enamel – both essential to preventing tooth decay and cavities. While fluoride is found in many sources, including our public drinking water and the foods we eat, it's also crucial to your at-home oral care. After your cleaning, our team will perform a fluoride treatment in order to provide additional protection to your teeth, especially if you're younger.
Alternatives to Fluoride Treatments
Oral Cancer Screening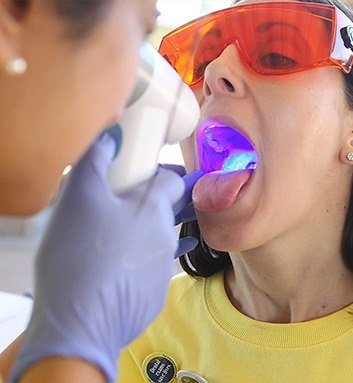 While dental exams are mainly for catching decay and gum disease, Dr. López is in a unique position to catch other underlying conditions as well, including oral cancer. During your dental exam, we'll check for the early signs of oral cancer by closely examining and feeling your mouth and throat. With 53,000 newly diagnosed individuals every year, it's more important than ever to stay proactive via routine dental checkups.
Nightguards for Bruxism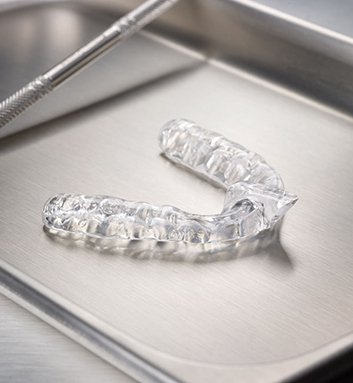 Teeth grinding or clenching can affect patients of any age and develop in a number of different ways. Stress, a misaligned jaw, crooked teeth, or a previous jaw injury all can lead to chronic teeth grinding. Thankfully, avoiding enamel erosion, jaw pain, and chronic headaches is as simple as wearing a nightguard created by our dental office. These devices are customized specifically to fit inside your mouth comfortably and remain durable for many years to come.
At-Home Oral Hygiene Products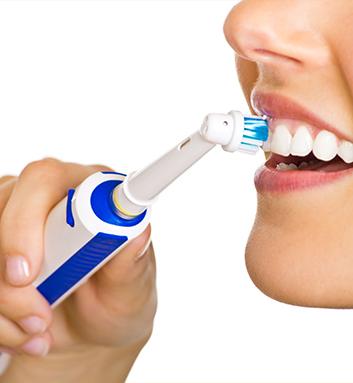 Part of maintaining oral health is making sure that you're using the right products to keep tooth decay and gum disease at bay. Our dental hygienists and assistants are prepared to answer any questions you may have about dental products you should use at home. Currently, our dental office recommends Crest-brand, but there are many fluoridated toothpastes out there to choose from. We'll always make note of your unique needs, whether you have sensitive teeth or a higher risk to tartar development.