At-Home Oral Hygiene in Fort Smith, AR
At-Home Care For Fort Smith Residents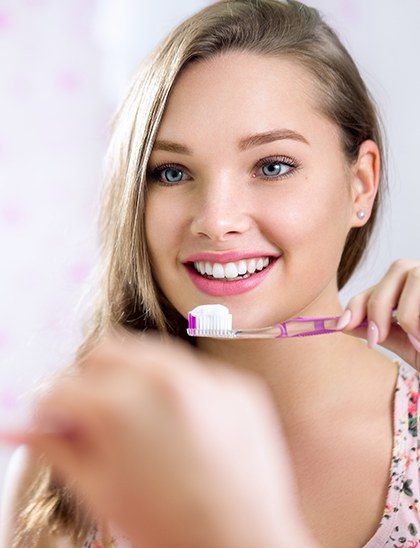 Going to the dentist can be intimidating for many patients, but there are many things you can do with regard to your at-home oral hygiene in Fort Smith, AR to make your next dental checkup an enjoyable experience.
Brushing your teeth may sound like a no-brainer to many people, but it really is the best defense for your dental health. To ensure that you brush properly, make sure that you are using the type of brush that Dr. López recommends. Whether it is full head and soft or extra soft, you want the one that is best for you. Make sure that you brush right to the gum line, so you are removing all the food from your gums and off your teeth.
Flossing is another task that everybody should do at least twice a day for the best dental hygiene. Flossing can be uncomfortable if it is not done daily, but the discomfort will go away as the gums get used to the task. It is easy to do and does not take much time, but it will save time and money when you go for your dental checkups.
When you floss, first make sure that you have waxed floss, as this will help to glide the floss over your gums. Tear off a small piece of the floss and gently press it in between your teeth, being sure to rub it up against all sides of your teeth so you remove all of the food and germs.
The final element in dental home care for proper dental hygiene is a healthy, balanced diet. When most people think of a diet, they do not think of dental health, but it is actually the best tactic for maintaining great dental hygiene.
For more information on dental home care or the other services offered by New Smile Dental to patients in Fort Smith and Van Buren, AR, please call (479) 235-5271.