Root Canal Therapy – Fort Smith, AR
Keep Your Natural Teeth
with Safe Root Canals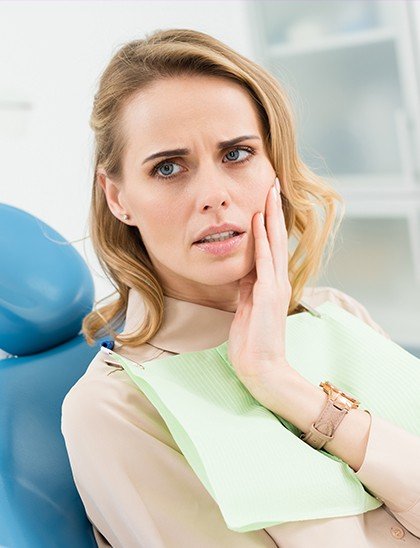 Root canal therapy in Fort Smith, AR is performed by a dentist or an endodontist (root canal specialist) when decay or infection has killed the tooth, and its nerve has been affected. During the treatment, the pulp of the tooth is removed, and the pulp cavity is filled with medicated dental materials to prevent the infection from spreading to other teeth and nerves. This procedure also treats a condition known as an abscessed tooth, which can lead to toothaches and serious infections.
Clients who are suffering from abscess of the gums, sensitivity to hot/cold food and drinks, severe toothaches, and gum swelling are encouraged to have their tooth checked because their condition may require root canal therapy.
Why Choose New Smile Dental for Root Canal Therapy?
Nitrous Oxide Available
Comfortable and Accommodating Dental Office
Friendly and Spanish-Speaking Team Members
Before Your Appointment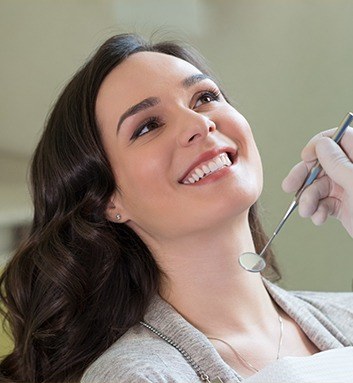 Prior to root canal therapy, Dr. López examines the condition of the affected tooth and the adjacent teeth. A local anesthetic is injected to completely numb the area surrounding the damaged tooth. A sheet of rubber on a metal frame is used to separate the affected tooth from the rest of other healthier teeth. This also prevents liquid, tooth chips, and dental materials from entering the throat.
The Root Canal Therapy Process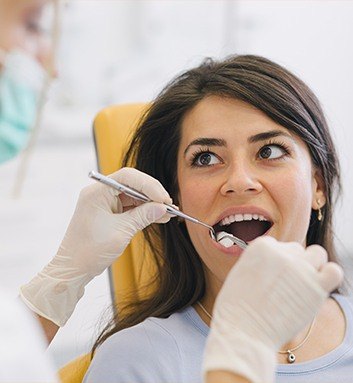 During root canal therapy, a drill and other dental tools are used to extract the pulp from the tooth and the inner portion is filled with medicines and filling materials.
You will usually experience some throbbing once the local anesthesia has worn off, but it can be relieved by medications such as ibuprofen or acetaminophen. Root canal therapy effectively treats an infection that has damaged a tooth and prevents it from spreading into the adjacent teeth. After root canal therapy is completed, a crown is needed to protect the tooth.
For more information on root canal therapy or the other services offered by New Smile Dental to patients in Fort Smith and Van Buren, AR, please contact us.