Replacing Missing Teeth – Fort Smith, AR
How Our Dental Office
Invigorates Your Smile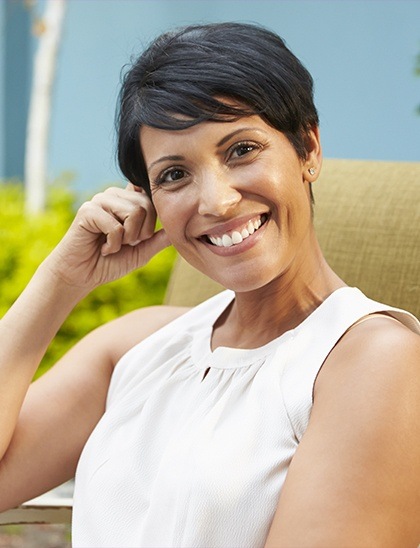 Tooth loss can occur in a number of different ways, but that doesn't mean you have to settle for an incomplete smile. Tooth replacements work to solve many issues surrounding your tooth loss, whether that's your confidence, eating habits, current oral alignment, or long-term oral and overall health. Dr. López and our team at New Smile Dental can create custom restorations that replace any number of teeth, depending on your needs. Contact our dental office today to find out which treatment is best to replace your missing teeth in Fort Smith, AR!
Why Choose New Smile Dental for Replacing Missing Teeth?
Durable and Natural-Looking Dental Ceramics
Spanish-Speaking Team Focused on Patient Education
Family-Friendly Dental Office Open Five Days a Week
Dental Bridges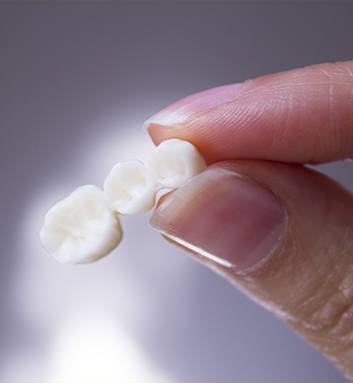 Considered to be one of the most traditional forms of tooth replacement, dental bridges make use of neighboring teeth to hold a three or four-crown restoration that fills the gap in your smile. The crowns on either end of the bridge are anchored by natural teeth, while the crowns in between them complete your smile and blend in seamlessly. With proper care, your dental bridge can last well over 10 years without any issues.
Learn More About Dental Bridges
Dentures & Partials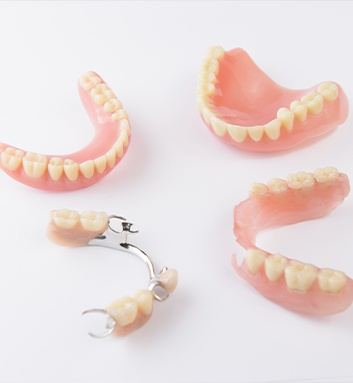 For those missing several or all of their teeth in a single arch, full and partial dentures can effectively and affordably replace many teeth at a time. Both are made with acrylic and porcelain materials in order to most effectively blend in with your current oral structures. They are both designed to be removable for routine maintenance and make basic tasks like eating and speaking much easier. Just make sure to visit our dental office regularly for relining and repairs as needed!
Learn More About Dentures & Partials
Dental Implants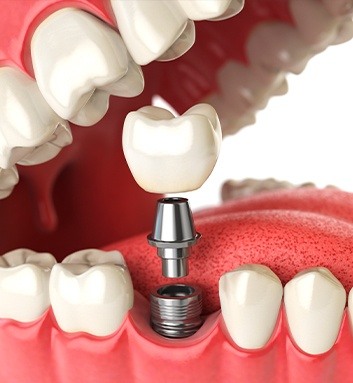 As the most modern solution to tooth replacement, dental implants do what neither bridges nor dentures can accomplish. Implants restore both the crown and the root portion, which extends deep beneath the gum line. Once integrated with your jaw, you can expect improved biting strength and longevity that far surpasses other replacement methods. With proper care and routine dental appointments at New Smile Dental, they can easily last a lifetime.