Children's Dentistry – Fort Smith, AR
Learn How We Meet
Your Family's Needs!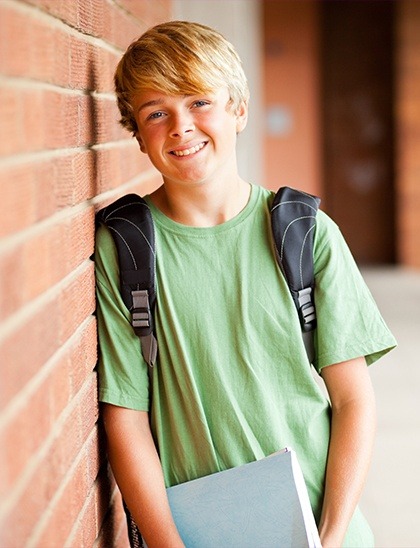 New Smile Dental wants to meet the needs of all families, especially their youngest members. Keeping a healthy smile starts the moment teeth erupt, and the sooner we get your family on the right path, the better. Not only is our dental office relaxing and incredibly family-friendly, but our team is fluent in Spanish! Getting the Fort Smith children's dentistry care your family needs starts with establishing reliable communication, especially for young patients who may be fearful of their first visit.
Why Choose New Smile Dental for Children's Dentistry?
Emphasize on Care for Families with Special Needs
Team Fluent in Spanish & English
Dedicated to Educating Patients
Dental Checkups & Teeth Cleanings for Kids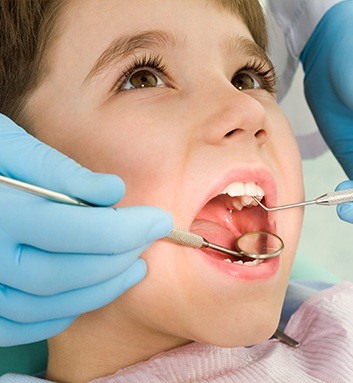 Making a positive first impression for your child's initial checkups and cleanings is incredibly important. The better of a relationship they have with their dentist, the easier future appointments will be. Our team always makes sure to be as gentle and comforting as possible when providing your childcare, whether it's for a routine exam or cleaning. During their first visit, most of it will be dedicated to keeping children and their parents informed on the best at-home habits to maintain for long-term oral health.
Dental Sealants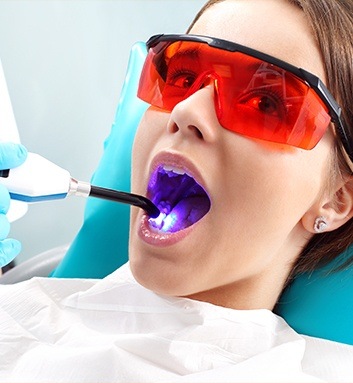 Children are at a higher risk overall of developing cavities compared to other groups. This is mainly because they are not as trained about proper at-home brushing and flossing, putting their smile at risk of cavity development. Dental sealants make use of composite resin to seal teeth away from bacteria and plaque, which is especially ideal for protecting molars and premolars. If we feel that your child's baby teeth carry a higher risk of decay, we may also recommend this option.
Fluoride Treatments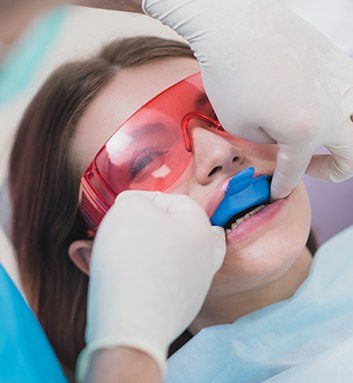 Fluoride is important to keep teeth strong, whether you're an adult or a child. When administered safe amounts, it can strengthen your child's tooth enamel and make sure that decay does not damage their baby teeth. The last thing you want to happen is for their teeth to come out prematurely. After your child has their cleaning completed, our dental office may recommend a fluoride application to make sure their tooth enamel does not develop decay or cavities.
Tooth-Colored Fillings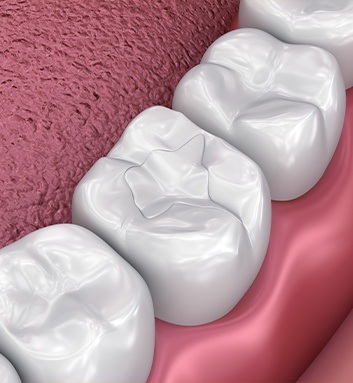 In the event that decay does appear, it's important to get the damage restored as quickly as possible. Decay that goes untreated only requires extensive and more expensive restorative treatment later. Plus, decay can distract them from their daily activities, both at school and with friends. With the help of tooth-colored fillings, you can restore your child's oral health and prevent future enamel erosion in the process. The process only takes one visit to complete and gives them protection for many years.
Frenectomies/Lip & Tongue Ties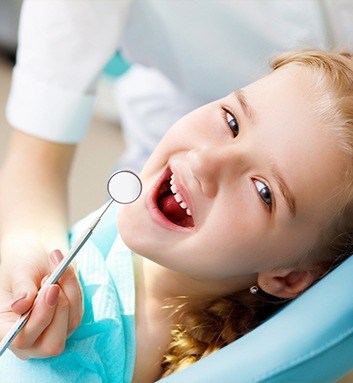 Have you ever paid close attention to the small portion of tissue attaching your child's tongue to the bottom of their mouth? How about the portion connecting their bottom and lower tips to the gums? In some patients, this attachment can actually get in the way of breastfeeding and even cause eating and speech issues. Our dental office performs both frenectomies and lip/tongue ties to resolve these problems before they appear.
Athletic Mouthguards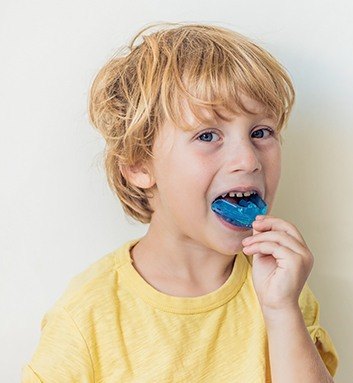 Is your child particularly active or participating in contact sports like football, basketball, hockey, or another sport? In order to keep their smile protected, they're going to need a mouthguard that they'll actually want to use. Custom mouthguards are designed with comfort and fit in mind, unlike the mass-produced varieties you'd find over the counter. If your child is at a higher risk of oral injury, then a mouthguard from our dental office is their best bet for long-term protection.
Special Needs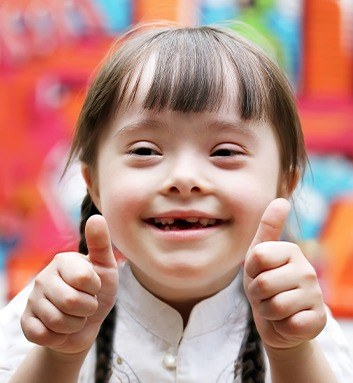 All patients deserve quality dental care, regardless of their needs. New Smile Dental is proud to say they accommodate children with physical, medical, developmental, or cognitive special needs. For example, nitrous oxide can help them get more comfortable during their treatment. Our team also works hard to make your child feel as relaxed as possible. Their patience should give you the confidence you need to have your child's oral healthcare needs met.
Non-Nutritive Habits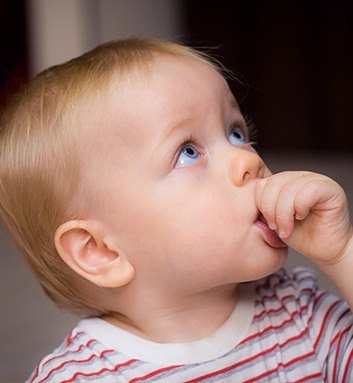 If your child is struggling to break a thumb-sucking or tongue-thrusting habit, it could result in complications to their oral health later in life. For example, tongue-thrusting can change the way their teeth develop, affecting their bite. Those with thumb-sucking habits are more likely to develop an open bite, which can lead to bruxism and enamel erosion at a young age. Our dental office will work with you and your child to help beat this habit however possible.
Pulp Therapy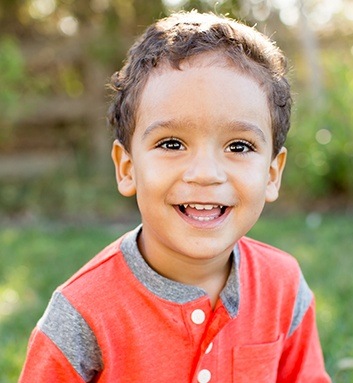 Pulp therapy is mostly intended to treat damaged tooth pulp by either restoring or saving pulp inside of the affected teeth. Most commonly occurring in children, pulp therapy is performed when a tooth is severely damaged by decay or as a result of physical trauma. During treatment, Dr. López and his team will carefully examine your child's teeth and perform X-rays as necessary. This way, we can build the most accurate diagnosis possible and confirm the necessity of your treatment.