Periodontal (Gum) Disease Treatment – Fort Smith, AR
Save Your Smile,
Protect Your Gums!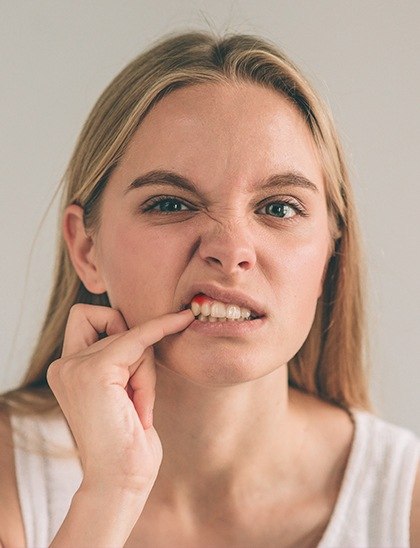 Periodontal disease is a chronic condition that affects the gum tissue and bone under the gums. Swollen, bleeding gums are a major sign of periodontal disease. Good oral hygiene and a healthy diet are two primary factors in preventing the chronic condition -- but if it does develop, take comfort knowing your trusted dentist, Dr. Gilbertó López, treats gum disease in Ft. Smith.
Periodontal therapy keeps you safe from the harmful side effects of gum disease. Aside from eventually causing tooth loss, the condition has been linked to a number of health issues, including heart problems, respiratory issues, and others. Scaling and root planing heals moderate levels of gum disease.
Why Choose New Smile Dental for Periodontal (Gum) Disease Treatment?
Antibiotic Therapy for Improved Outcomes
Family-Friendly, Spanish-Speaking Practice
Relaxing Office Environment
Scaling & Root Planing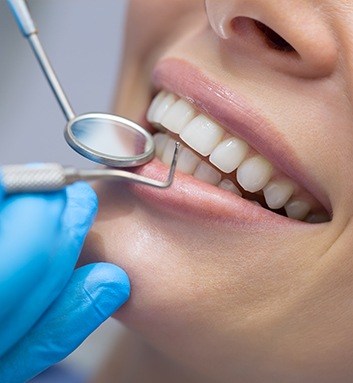 Scaling and root planing is the cornerstone of gum disease treatment at New Smile Dental. When dangerous plaque and tartar have reached beneath the gum line, no amount of brushing or flossing can treat it on its own. Scaling is the process of breaking down and removing plaque from enamel behind gum tissue. Additionally, the gums begin to recede as a result of periodontal disease, which is what root planing is for. This treatment smooths out the tooth's roots, making it easier for them to reattach to the gums after recession. These require three to four visits a year to the office, rather than the typical biannual visits.
Learn More About Periodontal Disease
Peridex Antibiotic Therapy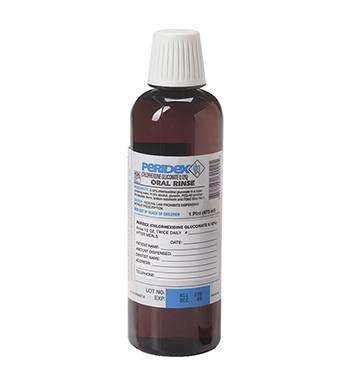 As part of your scaling and root planing treatment, Dr. López also performs antibiotic therapy for those with gum disease. His office uses Peridex, which is an oral rinse designed to reduce the level of bacteria inside the mouth. After your scaling and root planing treatment is complete, Dr. López will likely prescribe you antibiotic therapy to promote healing of your gum tissue. Over the next several visits, we'll confirm if the rinse is working and make adjustments as needed.