Teeth Whitening - Fort Smith, AR
Providing Painless
Teeth Whitening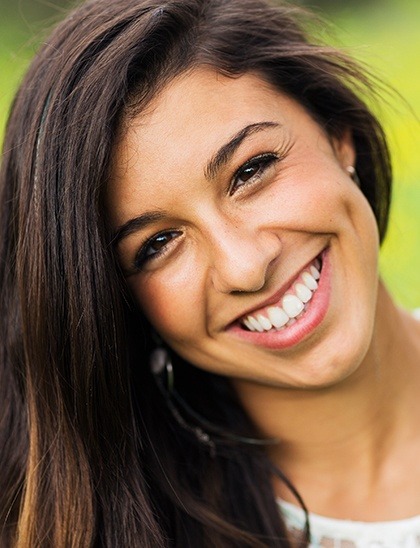 Teeth whitening in Fort Smith, AR is a noninvasive cosmetic dental procedure designed to change the color of the tooth enamel to a brighter, whiter color. It has become very popular among patients as one of the easiest and fastest ways to improve one's smile.
Due to the popularity of Teeth whitening, pharmaceutical companies and dental professionals have made several teeth whitening methods available to patients who want a brighter smile without resorting to costly surgical procedures. Most of these methods are perfectly safe, and some of them are available at New Smile Dental. However, none of them are permanent and may require touch-ups over time. Teeth whitening also only works on natural tooth enamel, so keep that in mind if you have any dental implants or fillings, as they won't respond to the whitening treatment.
There are several reasons why a teeth whitening procedure may be necessary for people. Some of these include:
Excessive fluoridation that could dull the brightness of tooth enamel.
Stains caused by certain medications.
Yellow teeth caused by smoking.
Normal wear and tear on the teeth.
The most common teeth whitening procedures are those performed at home with whitening strips or similar products. These can be purchased over the counter, and while they can be effective, the best results are left to professionals. Our teeth whitening procedure generally involves two appointments. At the first appointment, molds are made of your teeth that will be used to make form-fitting plastic trays. These trays are fitted to your teeth on your second visit. The actual whitening process involves wearing the trays for either twice a day for 30 minutes or overnight while you are sleeping. This usually lasts for a couple of weeks, but the actual length of time depends on the severity of the staining on your teeth. Your teeth may feel sensitive during the whitening process, but this should go away shortly after the process is complete.