Teeth Whitening - Fort Smith, AR
Providing Painless
Teeth Whitening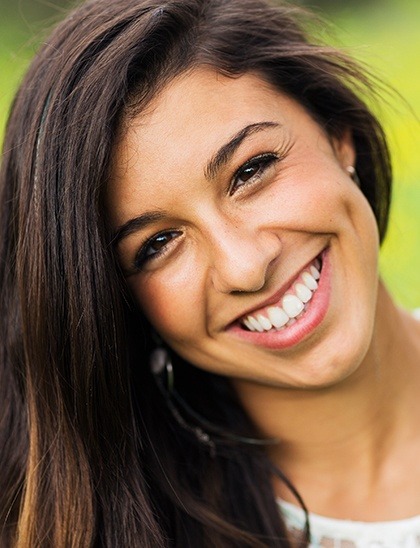 Teeth whitening in Fort Smith, AR is a noninvasive cosmetic dental procedure designed to change the color of the tooth enamel to a brighter, whiter color. It has become very popular among patients as one of the easiest and fastest ways to improve one's smile.
Due to the popularity of Teeth whitening, pharmaceutical companies and dental professionals have made several teeth whitening methods available to patients who want a brighter smile without resorting to costly surgical procedures. Most of these methods are perfectly safe, and some of them are available at New Smile Dental. However, none of them are permanent and may require touch-ups over time. Teeth whitening also only works on natural tooth enamel, so keep that in mind if you have any dental implants or fillings, as they won't respond to the whitening treatment.
There are several reasons why a teeth whitening procedure may be necessary for people. Some of these include:
Excessive fluoridation that could dull the brightness of tooth enamel.
Stains caused by certain medications.
Yellow teeth caused by smoking.
Normal wear and tear on the teeth.
The most common teeth whitening procedures are those performed at home with whitening strips or similar products. These can be purchased over the counter, and while they can be effective, the best results are left to professionals. Our teeth whitening procedure generally involves two appointments. At the first appointment, molds are made of your teeth that will be used to make form-fitting plastic trays. These trays are fitted to your teeth on your second visit. The actual whitening process involves wearing the trays for either twice a day for 30 minutes or overnight while you are sleeping. This usually lasts for a couple of weeks, but the actual length of time depends on the severity of the staining on your teeth. Your teeth may feel sensitive during the whitening process, but this should go away shortly after the process is complete.
Teeth Whitening FAQs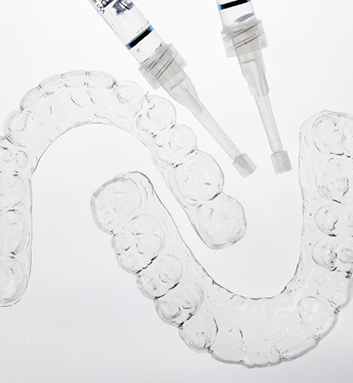 If you aren't completely satisfied with the color of the teeth you see smiling back at you in the mirror, you might benefit from professional teeth whitening in Fort Smith. Our state-of-the-art treatment can tackle stubborn stains that the vast majority of over-the-counter whitening treatments can barely even touch. However, you might have a few questions about some of the finer details of the treatment. That's why we've taken the time to answer a few of our most frequently asked questions about teeth whitening.
Am I a Good Candidate for Professional Teeth Whitening?
In general, if you're not happy with the current shade of your pearly whites, you might be a good candidate for our teeth whitening treatment. However, we strongly suggest scheduling a consultation or a checkup prior to undergoing whitening. At this appointment, Dr. Lopez, your dentist in Fort Smith, can closely examine your mouth and make sure there are no oral health issues that must be addressed first, like cavities or gum disease. If he notices any of these problems, you'll have to get them treated before your smile can be brightened.
How Long Will My Results Last?
In most cases, you can expect your teeth whitening results to last for up to two years. Of course, the lifespan of your results depends on how well you take care of your smile. To help prolong your results, avoid habits that can discolor your teeth all over again, such as smoking or chewing tobacco, or excessive consumption of red wine or coffee. If you're going to drink these beverages, try sipping them through a straw to minimize direct contact with your teeth.
Will Professional Teeth Whitening Hurt?
You may have tried store-bought whitening kits that irritated your gums or caused sensitivity in your teeth. Many of these cheaply made products are not designed with your comfort in mind. Our trays, on the other hand, will protect the soft tissues in your mouth from becoming irritated by the bleaching gel. In addition, the gel is specially formulated to minimize sensitivity. If you do experience any sensitivity, it should subside within a couple of days.
Do I Need to Do Anything Special Before Teeth Whitening?
There is nothing in particular that you need to do before teeth whitening other than schedule a consultation and ideally a checkup and cleaning with us. If you already have sensitive teeth, it may help to start using a toothpaste specifically designed to reduce dental sensitivity for a couple of weeks before you undergo whitening treatment.