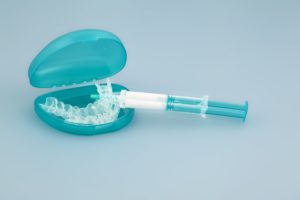 Does your smile look dull and aged from discolored teeth? You're not alone. Teeth come in many shades and tones naturally, but they also change color over time for various reasons, like drinking too much coffee. If you are embarrassed by the color of your teeth, don't spend another summer feeling less than your best. Here are 3 reasons you should visit your cosmetic dentist for teeth whitening.
1. Give Your Confidence a Boost
If you're unhappy with your teeth, it can directly affect your self-esteem. It's not unusual for people to hide their teeth when talking or smiling if they don't like the way they look. It can also lead to insecurities or anxieties in social settings. If this sounds all too familiar, teeth whitening can boost your confidence and change your outlook on life. Your teeth will be significantly brighter, so you won't think twice before showing your pearly whites.
2. Take Years Off Your Appearance
Researchers have found that people with discolored teeth are viewed as older than their true age. You can take years off your appearance by refreshing your smile. Teeth whitening is a quick and affordable way to turn back time to restore a youthful smile.
3. Enhance Your Professional Image
A person with an attractive smile is viewed as youthful, confident, and successful. If you're ready to take your career to the next level, improving your smile will enhance your professional image.
Achieve a White Smile At Home
It's easier than ever to achieve the results you want without wasting money on ineffective over-the-counter whitening products. Your cosmetic dentist can give you everything you need to achieve in-office results from the comfort of your home.
You'll first require a consultation to ensure your teeth and gums are healthy. Your dentist will find the source of your stains to determine if teeth whitening can provide the results you want. They will take an impression of your mouth to create custom-made trays to use at home. Your dentist will give you professional-grade whitening gel to use with your trays daily for about 2 weeks.
As each day passes, your teeth will get lighter. At the end of your treatment, your results can last for many months or years with the right aftercare, like brushing and flossing.
Whether you have a big event coming up, plan to take a vacation, or just want to look your best as you soak up the sun, it's never too late to invest in a confident smile. You will have dazzling results you'll be proud to show off.
About Dr. Gilberto Lopez
Dr. Lopez earned his dental degree from the University of Guadalajara and has regularly pursued continuing education in many specialties, including cosmetic dentistry. He is a proud member of the American Dental Association, Arkansas Dental Association, and the River Valley Dental Association. Request an appointment through our website or call (479) 235-5271 to see if teeth whitening is right for you.