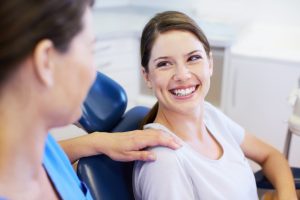 While our goal is always to preserve your teeth, there might come a time in your life when you may need a tooth extracted. This can happen for a number of reasons, however it's never fun news to receive. In fact, many patients feel fearful or overwhelmed by the idea of having their tooth removed. Well, were here to ease your fears and dispel the myths about extractions in Fort Smith, AR.
When Do I Need An Extraction?
There are many circumstances that may lead to the removal of a tooth such as:
Advanced gum disease
Orthodontic patients with excessive crowding
A tooth that has been fractured, injured, or infected and can't be saved with root canal therapy
Patients that have a few worn or compromised teeth remaining who are candidates for dentures
Teeth that are preventing other teeth from erupting or are impacted
Wisdom teeth that are causing crowding
Dr. Gilbert Lopez will do his best to save your tooth, but if you run into one of the above-mentioned situations, and an extraction is necessary, you can rest assured that you're in expert hands.
Will My Extraction Hurt?
Dr. Lopez will use dental anesthetics to make sure that you are comfortable throughout the entire extraction procedure. You shouldn't feel pain, but you may just feel a bit of pressure as your tooth is removed. Most patients are pleasantly surprised at how much easier the process actually is than they thought it would be.
The Recovery Process
Our team will go over postoperative instructions with you in-depth at our office to ensure that you have a successful recovery. Some important things to remember however, are to relax, and limit your activities for 24 hours after your extraction, and to stick to soft foods for the first day after your surgery.
Some pain after surgery is normal, however if you're experiencing severe pain and bleeding hours later, you should contact Dr. Lopez right away. You'll be prescribed painkillers to help with post surgical pain, and you should take them as needed.
At New Smile Dental we offer high quality and gentle care in a friendly and warm atmosphere. Dental extractions aren't easy, but hopefully we can make the experience as comfortable and efficient for you as possible. Dr. Lopez has many years of experience and the expertise to take great care of you. If you need a tooth removed contact our office to meet Dr. Lopez and learn more about our services.