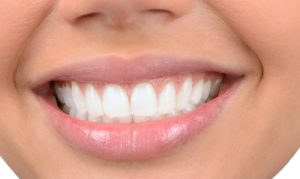 With the right care, you can help to ensure that your teeth stay strong and healthy for a lifetime. Unfortunately, the biggest threat to their longevity involves tooth decay. Although it can easily be prevented, it remains the most chronic disease in children and adults. To help prevent cavities, your family dentist in Fort Smith will recommend the use of fluoride to keep your enamel strong; however, you may want an alternative. While fluoride is often the best option, there is another solution available.

Benefit from the Strength of Fluoride
Fluoride treatments are commonly used in preventive dentistry. The mineral is a naturally occurring substance that is often referred to as "Nature's Cavity Fighter." It plays an invaluable role in keeping your enamel strong to help ward off tooth decay. In addition, it can also help to remineralize the teeth when they have developed weak spots in the enamel to reverse the early stages of a cavity.
You may not be aware, but you consume fluoride daily. It is found naturally in foods, drinks, and dietary supplements. Many public water systems contain it as well due to its various benefits. For an added layer of protection, many dentists recommend that you have a fluoride treatment during your preventive appointment. This is a simple procedure that paints your teeth with a varnish to help protect them from cavities.
Although fluoride is beneficial, you may be concerned about receiving too much of it. As a result, you want an alternative option. If you prefer not to use it, there is an alternative that you can choose instead.
Alternative to Fluoride
Protecting your teeth with the right tools is vital to ensuring that they remain healthy. If you choose not to use fluoride, you do have another option. One of the best alternatives is Miracle Propolis Toothpaste. It contains tea tree oil and xylitol, which are naturally occurring to help strengthen your enamel.
It not only helps to protect your teeth, but it can also rebuild your enamel to repair any damage that may lead to a cavity. The toothpaste does not contain any fluoride, preservatives, artificial colors or flavors, or foaming agents. You can rest assured that you are using a safe alternative to help keep your smile strong and healthy.
Protect Your Smile Today
With a proactive approach against tooth decay, you can help to ensure that your teeth stay healthy for a lifetime. In addition to brushing and flossing, do not forget to visit your dentist twice a year for a cleaning and checkup.
About Dr. Gilbert Lopez
Dr. Gilbert Lopez is a trusted dentist in the community for personalized dental care. With a mission to help each patient achieve optimal oral health, he creates individualized treatment plans with a focus on prevention. For more than 25 years, he has helped his patients develop and maintain healthy, beautiful smiles. If you have any questions about fluoride or alternative options to keep your enamel strong, contact New Smile Dental today to schedule a consultation.