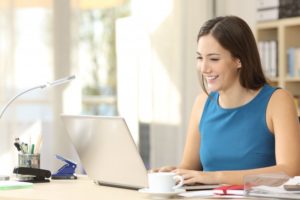 Is your current dentist okay but not able to meet the needs of your family? Are you looking for a dentist that truly understands the core concepts of family dentistry? If you've recently begun your search, it's important that you know the right factors to consider before you make a final decision.
By asking the right questions, knowing important resources and determining your needs ahead of time, you're more than likely to find the perfect dentist the first time. Here are four tips to consider.
Know Your Needs Ahead of Time
Family dentistry puts a large focus on helping people of all ages, not just the typical patient. If you have family members, whether they are 8 years old or 80, you know that both of these individuals are going to have drastically different dental needs. For example, your eight-year-old is more likely to need dental sealants and fluoride varnishes. Older family members may need periodontal treatment or replacement dentures.
Of course, you'll want to take your own needs into account as well. If you intend on getting cosmetic treatments after your routine cleaning, it should be easily available to you.
Check the Online Reviews and Website
One of the best ways to determine what your future experiences at a practice may be is to conduct independent research on the practice itself. Luckily, many practices have made this easy by making themselves visible on social media and Google. If you see that a practice has a five-star or near five-star rating and they have several dozen detailed reviews from people outlining how the dentist and team helped them, that's a very good sign.
Furthermore, if the practice you're studying has a website, it's much easier to learn more about the dentist and team members. These pages offer valuable information, such as their schooling, specialties and other relevant information.
Locate a Dentist That's All-in-One
As you learn more about the practice, it's worth examining their service pages so you can confirm what treatments they offer. In many cases, practices will refer you to another dentist they trust to get treatment complete. However, this is often inconvenient for most people. Instead of needing to drive to multiple locations to get the treatment you want or need, choosing a practice that offers everything you need is always a better option. This is particularly true if you're pursuing family dentistry.
Meet the Dentist In-Person
Finally, the best way to confirm what your dental experience will be like is to visit the practice for a trial run. This way, you can:
Speak with the dentist directly
Determine the office's organization and efficiency
Check out their technology and treatments firsthand
Meet the team members
Ask questions
Of course, if you enjoy the practice you can also schedule a routine visit for yourself and the rest of your family the same day!
About the Author
Dr. Gilbert Lopez earned his DDS degree from the University of Guadalajara in Mexico where he grew up. Since then, he's been doing everything he can to make dental care easy for families, make sure they stay educated on their oral health and provide the best care possible. To learn more about his practice or see the office in person, you can contact him through his website.