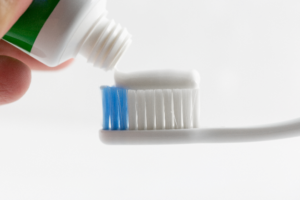 Nowadays, there is a stronger emphasis on promoting your overall well-being through natural healing to foster your general health. However, this is not just limited to medical treatments. Many have come to prefer holistic dentistry due its philosophy on providing alternative treatments while viewing oral and overall health intertwined instead of in two separate categories. In addition to dental services, this also involves choosing various oral hygiene products to keep your smile healthy. Among one of the most common products that you use to promote your dental health is toothpaste. Now, you can choose a fluoride-free toothpaste to protect your teeth and gums from damage without having to worry about any adverse effects.

Benefits of Fluoride-Free Toothpaste
Fluoride is widely recommended through all aspects of oral hygiene and dental care because it is known as "nature's cavity fighter." It is a naturally occurring substances that has shown to be beneficial in helping to keep the enamel strong to reduce the risk for cavities, which is why it is included in most toothpastes. While it remains the only recognized strengthening nutrient by the US Food and Drug Administration, there are several other minerals that offer the same benefits.
Although fluoride is shown to be safe and effective when used correctly, there are concerns about its use, such as over-exposure to it, which can lead to fluorosis. As safer alternatives, many are now turning to toothpastes that contain tea tree oil and xylitol.
Both have shown to rebuild enamel to keep the teeth strong and healthy without the use of fluoride. In addition, it is minimally abrasive while remaining effective for removing and preventing plaque buildup without causing erosion to the teeth.
Tea tree oil is collected from the leaves of Australian tea trees. It is well-known known for its antiseptic, antifungal, and antibacterial properties, which are proven to promote gum health to ward off periodontal disease.
When combined with xylitol, a natural sweetener that is derived from plants, it balances pH levels in the mouth. This reduces harmful acid levels to prevent tooth decay. However, research shows that it can also repair damaged enamel to reserve the effects to cavities. It can even harden teeth that have previously been softened by calcium deficiency.
Get a Healthy Smile Naturally
Now, there are various toothpastes that do not contain fluoride that can be used; however, not all are the same. It is often recommended to use Miracle Propolis Toothpaste, which contains both tea tree oil and xylitol. In addition, it does not contain preservatives, artificial colors or flavors, or petrochemicals.
If you are ready to choose a more natural solution to promote a healthy smile, your holistic dentist can help you learn more about your options.
About Dr. Gilbert Lopez
Dr. Gilbert Lopez believes in helping patients achieve optimal health and wellness with a holistic approach. For more than 25 years, he has been helping patients and the community maintain their dental health to build confident smiles. If you have any questions about your alternatives to fluoride, contact New Smile Dental today to schedule a consultation.