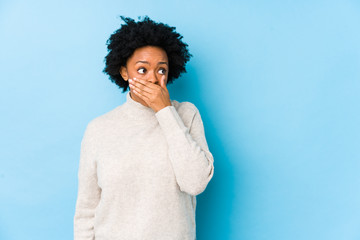 Though gum disease is easy to prevent by brushing twice per day, flossing before bed, and visiting your dentist for checkups and cleanings every six months, nearly half of American adults age 30 and older have been diagnosed. As symptoms progress, you may notice that your gums are receding and your teeth feel looser than they once did. For this reason, some patients think they can get rid of the infection with a tooth extraction. Read on to learn whether or not this will help cure gum disease.
What Is Gum Disease?
Gum disease is an infection of the gums that often happens as a result of poor oral hygiene. Though the first stage of gum disease (gingivitis) is fairly easy to treat and even worse, progression into a more serious infection called periodontitis can lead to permanent damage. Some signs of gum disease to look out for include gums that are red or swollen, bleeding when you brush or floss, loose tooth, gum recession, and pain when biting or chewing.
Can Getting a Tooth Extraction Get Rid of Gum Disease?
If your teeth are loose as a result of periodontitis, they may fall out or need to be extracted by your dentist. Tooth extractions are a last resort and may be necessary to prevent the infection from spreading to other parts of the mouth. Even so, a tooth extraction won't make the infection go away. You will still require periodontal treatment, which may include scaling and root planing or antibiotic therapy.
How to Prevent Gum Disease
As common as gum disease is, there are several steps you can take to avoid it. Some ways to lessen your risk of developing a gum infection include:
Avoiding smoking – Using tobacco products raises your risk of gum disease and should be avoided or cut out of your life.
Drink alcohol in moderation – Excessive alcohol consumption leads to dry mouth, which raises your risk of gum disease.
Get plenty of vitamins – Make sure to eat foods that contain vitamins C and D like bell peppers, strawberries, salmon, tuna, and dairy products. You can also get it by taking dietary supplements.
Brush and floss – Brush your teeth for two minutes twice per day and floss at least once per day to remove buildups of plaque and food particles.
Along with the above tips, make sure to see your dentist twice per year for checkups and cleanings. This will allow them to identify signs of gum disease in their early stages and determine if an extraction is necessary to get your smile healthy once more!
About the Practice
If you're a resident of Fort Smith who is suffering from gum disease, Dr. Gilberto López and his team at New Smile Dental can help get your oral health back on track. They offer treatments like scaling and root planing as well as antibiotic therapy to remove the infection and allow you to get back to enjoying your smile to the fullest. If you're ready to make an appointment with New Smile Dental or want more information on tooth extractions or gum disease therapy, call their office at (479) 434-4277 or visit their website.