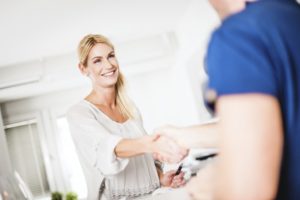 While millions of people get dental insurance from their employer, most of them will end of wasting money they spent because their benefits will reset on January 1st, 2020. The bad news is most people are unaware of this until they actually try to use their benefits and are told by the receptionist or their insurance provider that they are no longer available. Thankfully, there's good news. You can still make use of your dental insurance benefits by considering the following steps below.
You Need to Use It or Lose It
Nearly every dental insurance plan comes with what is called an annual maximum. This refers to the highest dollar amount that an insurance provider will pay for to cover care in a single calendar year. This amount can range between $1,000 and $1,500, but only 97 percent of people will use a small fraction of this total. Anything that is not used goes right back to the insurance company.
Instead of helping insurance companies profit, now is the time to make the most of your insurance and start maximizing your benefits, especially if you have not yet been to your dentist for treatment.
Complete Your Second Checkup and Cleaning
As recommended by the American Dental Association and every dentist you speak to, you should be getting at least two cleanings and exams completed once a year to prevent and catch problems before they become serious. Unfortunately, most people only get one cleaning and exam per year, and some don't even make it at all! Since most insurance plans cover basic care like exams and cleanings at or close to 100 percent, you likely won't have to pay anything out-of-pocket. There's no better time than now to get it done, so don't wait to schedule an appointment!
Make the Most of Your Deductible
Deductibles refer to the amount of money you need to pay out-of-pocket before your dental insurance covers any treatment. This will also reset at the beginning of the year, which means if you've already met your deductible in 2019, you should get your crown, filling or other treatment done while you can still avoid out-of-pocket costs. The alternative is paying for your deductible a second time when you didn't have to in the first place.
Use Your Plan Before It Changes
It's common for dental insurance plans to change far more often than medical insurance plans, which is why it's important to maximize your coverage now before it does. Premiums can go up and benefits can vanish entirely. If you enjoy your coverage, use it before you lose it!
There's nothing better than taking care of your oral health and your budget, and maximizing dental coverage is just one of the ways you can accomplish both. To begin 2020 with a healthy smile, check in with your dentist to figure out the best way to use your coverage before it resets!
About the Author
For over 25 years, Dr. Gilberto Lopez has been providing exceptional dental care to patients of all ages. As part of his goal to make dental care simple, him and his team work hard to make sure all families maximize dental coverage and make use of their much-deserved benefits. To learn which insurance providers he is in-network with and make the most of your plan before 2020, you can contact his office through his website.