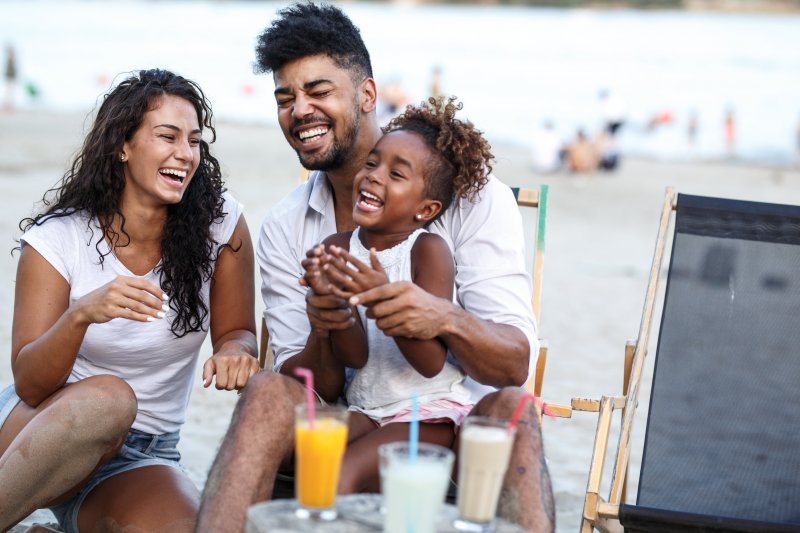 Now that school's out, you and your family may be preparing for an exciting summer vacation. It's the perfect opportunity to decompress and take a break from your day-to-day responsibilities! However, there's one thing you should never put on hold – your oral health. All it takes is a trip to your emergency dentist to ruin the fun. Here are five ways you can prevent dental emergencies from derailing your plans for adventure.
Monitor Oral Hygiene
Your summer schedule may look a little crazy, but that's no excuse to neglect your oral hygiene routine. Staying on top of your regimen is critical to prevent dental health problems. Monitor your little ones and make sure they're continuing to brush and floss daily. If you're going on vacation, pack travel-sized essentials for the entire family like toothbrushes, fluoride toothpaste, and floss. Having them within arm's reach will make it much easier to stay on track while away from home!
Encourage Healthy Snacking
During the warmer months, you will likely have kids running in and out of the house all day. If your little ones like to snack frequently, keep their mouths safe by stocking your fridge with tooth-friendly foods. Apples, berries, carrots, celery, nuts, and cheese are a few healthy options that can benefit oral health. Plus, they're easy to grab while on the go, so don't forget to pack them in your travel bag!
Practice Safe Swimming
Swimming pool accidents are the leading cause of dental emergencies during summer. Running on a slippery deck, diving into shallow water, and swimming in a busy pool can lead to mouth injuries (i.e., cracked or broken teeth, fractured roots, and cut lips). Before your family goes for a swim, brush up on pool safety and give your children a list of rules to follow while at the pool to prevent accidents.
Require Sports Safety
Unfortunately, summer sports like swimming, biking, basketball, volleyball, and more can increase your risk of mouth and facial injuries. If your family is active in these activities, require everyone to wear a mouthguard while playing. Mouthguards can help you avoid a damaged smile by protecting your teeth from impact.
Schedule Dental Checkups
Prevent dental complications from ruining your vacation by scheduling checkups for the entire family during early summer. It allows your dentist a chance to detect or treat any problems that could become severe complications down the road. Plus, having any dental work or concerns taken care of before a long trip will make it less likely for oral health to be a problem while on vacation.
Get the most out of your family getaway by following these tips. Taking proper precautions to prevent dental emergencies will ensure you spend your summer having fun – not in a waiting room!
About the Author
Dr. Gilberto Lopez's mission is to help all patients achieve optimal health and wellness. He earned his doctorate from the University of Guadalajara and is now an active member of the American Dental Association. Dr. Lopez and his team understand that dental emergencies can happen when you least expect it, even during summer vacation. We offer same-day treatment to help alleviate your discomfort as quickly as possible. Don't put off an emergency – visit our website or call (479) 434-4277 to schedule a visit.