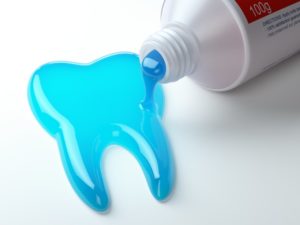 You've probably heard all the reasons in the world to use fluoride to protect your teeth from cavities and decay. From fluoride water to toothpaste, there's no doubt there are benefits to using this magical nutrient. However, there are reasons against the use of fluoride, and more and more dental offices are offering alternatives to patients. Find out what your dentist has to say about it and how you can keep your mouth healthy.
What is Fluoride?
If you're looking for a natural nutrient to maintain your oral health, fluoride may just be the perfect solution for you. It works by bringing bone-strengthening minerals that exist within your teeth to the surface, protecting you from cavities and decay. Many dentists encourage fluoride treatment for young children because of the likeliness for cavities. As a child's teeth develop, the more fluoride used, whether in water, toothpaste, or during treatments, the healthier and stronger their permanent teeth will be.
What Are the Dangers to Using Fluoride?
While fluoride is used to build stronger, healthier teeth, there are some who avoid it because of potentially harmful effects. These can include:
Dangerous levels of fluoride: If an individual ingests between 5 to 10 g, it can be lethal. However, physical effects can begin to occur when ingesting 10 to 15 mg. A tube of toothpaste holds less than 1 g of fluoride, so if you don't want to take the chance, choose one without it.
Chronic health problems: Even if you don't consume much fluoride over the years, researchers explain that fluoride toxicity has been linked to diseases of the brain, kidneys, and thyroid.
Weakened bone structure. Too much fluoride can cause your bone structure to deteriorate.
Discolored teeth. If you notice white spots on your teeth, you have what is called skeletal fluorosis. This weakens the enamel and can be extremely painful.
What is the Alternative?
If the items mentioned above are enough for you to say, "No, thank you," to fluoride, you can rest assured there is an alternative that will keep your oral health in check. Miracle Propolis Toothpaste has tea tree oil and xylitol, which are natural ingredients that help strengthen teeth. It can rebuild your tooth enamel and is minimally abrasive, so it can remove plaque buildup without damaging your teeth. The xylitol prevents plaque and tartar from building in the future!
How Can I Ensure Optimal Oral Health?
Apart from visiting your dentist for your regularly scheduled six-month appointments, it's important to maintain good oral habits. Start by brushing twice a day for two minutes and flossing at least once a day. Additionally, you should clean your tongue using a toothbrush or tongue scraper to remove any bacteria that may be living on the surface.
Your dentist is always a great resource for any questions or concerns you have regarding the health of your teeth and gums. If you're unsure about using a specific product, call and ask about the pros and cons. Don't give in the pressure some dentist may place on you to use fluoride. If you desire an alternative, don't be afraid to ask!
About the Practice
At New Smile Dental, our dentist and team of highly-skilled professionals can offer insight and answer any questions about the use of fluoride treatment. If you're hesitant and want to know about alternatives to keeping you and your family's teeth healthy, visit our website or call (479) 434-4277 to find out more about how we can help.