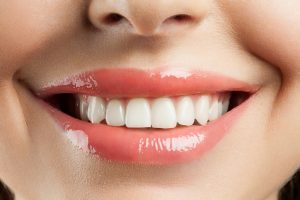 Are cosmetic imperfections hurting the appearance of your smile? If you do not love how your teeth look, you can transform your smile with porcelain veneers. Now, you can increase your confidence and the beauty of your smile using a simple, noninvasive cosmetic procedure. As your dentist in Fort Smith, Dr. Gilbert Lopez will enhance the shape, proportion, and color of your teeth to give you a smile you will love showing off. However, before you begin your smile transformation, we know you have plenty of questions. To ensure you make a wise investment, we have the answers to your top questions.

How Can Veneers Help Me?
Veneers are quite versatile, allowing them to correct several cosmetic flaws. By attaching the false fronts to the front surface of the teeth, discoloration, chips and cracks are instantly hidden. This is the perfect option for those who have abnormally shaped teeth. In some cases, you can even use them to make your teeth appear straighter by hiding minor alignment issues. Overall, your smile will be brighter, straighter, and shapelier in as little as two dental appointments.
Can I Get a Veneer on One Tooth?
Due to advancements in technology, it is possible to get a single veneer; however, many dentists will not recommend it. To achieve the results you want, you need your teeth to be as identical as possible. If your teeth have significant discoloration, it is better to have two veneers placed instead of one.
Will Veneers Look Natural?
The use of porcelain allows the veneers to look more natural when compared to other materials. Porcelain reflects light similarly to enamel, creating a natural-looking smile. In addition, porcelain veneers are thinner than other veneers so you do not have to worry about a bulky appearance.
What If a Veneer Becomes Damaged?
With the right care, veneers will last an average of 10 years before needing replaced. While they are durable, they can break. If a veneer becomes damaged, we can easily create a new veneer to restore the appearance of your smile.
Can I Use Veneers with a Retainer?
If you have recently had braces removed, you need a retainer to prevent the teeth from moving back into their previous position. As a result, many tend to believe the retainer will prevent them from getting veneers. If you have a permanent retainer, you can get veneers at any time. However, if you do not have a permanent retainer, the metal wire can cause damage to the surface of the veneers. You will need a clear, plastic retainer created to protect the veneers from scratches.
Where Can I Get Veneers?
As a cosmetic dentist in Fort Smith, Dr. Lopez offers porcelain veneers to transform your teeth. You will need to schedule an initial consultation to ensure you are a candidate for the procedure. With an individualized treatment plan, you will have a new, beautiful smile in as little as two appointments. Contact New Smile Dental today to get the smile you have always wanted.