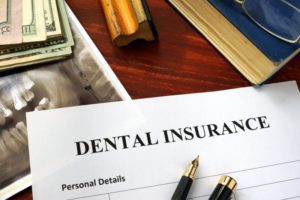 Insurance is notorious for being complicated, bureaucratic, and an all-around headache. Whether it's for your car, your home, your smartphone, or even for your oral health, muddling through all the fine print of your policy can seem like a daunting task. Fortunately, your dentist in Fort Smith wants to help you out! We're here to explain the basics of how dental insurance works and give you tips on how to maximize your benefits.
Basic Insurance Terms
To understand your insurance, there are three terms you need to grasp:
Deductible: The amount you have to pay before your insurance kicks in.
Co-pay: A set dollar amount that you might have to pay at the time of your insurance.
Co-insurance: A percentage of the procedure's cost that you are expected to pay.
Knowing how these elements work within your policy will help you to get the most out of your insurance. For example, if your benefits expire on December 31 and you've already paid your deductible for the year, getting in for treatment before the end of the year could save you hundreds of dollars.
What Your Plan Covers
Every insurance plan has different stipulations for what it will and will not cover. However, most companies divide treatments into three categories:
Preventive care. This includes things like cleanings, checkups, and X-rays. Most plans cover 100 percent of the cost of preventive procedures. Some don't even require that you pay the deductible before they kick in.
Basic care. These procedures often include things like fillings, periodontal therapy, and root canals. Many plans cover 70 to 80 percent of the cost of basic care.
Major procedures. If you need a crown, bridge, or dentures, these usually fall under the category of "major procedures." Your insurance might only pay about half of the cost of these.
Cosmetic procedures. Dental procedures that are purely meant to make you look better, such as professional whitening, are not covered by insurance.
Clearly, preventive care pays! By visiting your dentist every six months, you might be able to stop yourself from ever needing pricey procedures that your insurance will only cover part of.
Mastering Your Insurance
The key to getting the most out of your insurance is knowing how it works and finding a dentist who accepts your policy. Many dental offices even have experts in them who know how to navigate insurance paperwork and will bend over backward to help you afford your treatment.
If you find out that your insurance won't cover a procedure that you need, you're not up a creek without a paddle. Your dentist in Fort Smith may be able to help you finance your treatment by other means.
Insurance is a little daunting, but that doesn't mean you shouldn't strive to understand it and take advantage of it. Your smile will thank you!
About the Dentist
Dr. Gilbert Lopez is your skilled, friendly dentist in Fort Smith. The oral health of his patients is his top priority, which is why he is in-network with several major insurance companies. If you would like to know more about how we'll work with your coverage provider to keep your smile in great shape, please contact us at 479-434-4277.