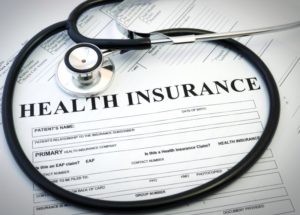 As another year races by and approaches its end, your local dentist reminds you to take full advantage of your dental insurance. That's because it will renew at the first of the year, so if you're behind on your preventive care visits, this is a great opportunity to make-up for it. As you read on, you'll learn why these visits are so important and what you should ask your dentist and hygienist while there.
Why Preventive Care is So Important?
You should visit your dentist every six months for preventive care, even if it seems that your oral health is perfectly fine. That's because most dental maladies develop slowly. Thus, by the time you are aware of it, a problem has already matured.
Here are the two key benefits of these visits:
The Thorough Cleaning – Your dental hygienist will thoroughly remove any plaque and tartar that threaten your oral health, which will leave you with a clean and refreshed mouth.
The Tedious Examinations – After your teeth are cleaned, you'll typically undergo two examinations – one by the hygienist and the other by your dentist. They will identify existing cavities, signs of gum disease, jaw misalignment and any other issues.
How to Maximize Your Benefits
When it comes to dental insurance, there are three basic categories of care – preventive, basic and major. For semi-annual visits to your dentist for preventive care, insurance companies will typically pay up to 100% of the costs. Restorative procedures like fillings, root canals and treatment of gum disease will require greater out-of-pocket participation. Then, major dental work like crowns, inlays and dentures require an even greater financial commitment.
The moral to the story is that visiting your dentist every six months helps to prevent the more involved dental procedures and saves you money. Thus, it's important to take advantage of the opportunity to visit before the year concludes.
Questions You Should Ask While Visiting
A dental visit is a great chance to brush-up on your dental knowledge. Here are some examples of questions you can ask while there:
How is my oral health?
What improvements can I make?
Is there a possibility of financing any dental work that I may need done?
There is great value in taking a more proactive approach to your oral health, and by reaching out to your local dentist to schedule an appointment, you can get on track with maximizing your dental benefits!
About the Author
Dr. Gilbert Lopez earned his Doctor of Dental Surgery degree from the University of Guadalajara and has since gone on to become a fixture in the Fort Smith area. He takes pride in listening to his patients' concerns and needs so he can provide the absolute best in care at New Smile Dental. To learn more about Dr. Lopez and schedule an appointment before the year ends, visit his website.