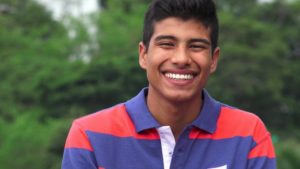 You watch your child grow from an infant to a toddler, then you see them transform from a child to a teenager and wonder, "Where did the time go?" You can probably recount all the times you heard, "Mommy! Daddy! I lost another tooth," but never thought much about what replaced those precious primary teeth.  As your child grows, so do their teeth. Over the years, many factors can attribute to the wear and tear put on one's teeth. A family dentist discusses just what those factors are and what you can do to prevent further damage.
From Infancy to Adulthood: How Teeth Change
By the time your child reaches their pre-teen/early teenage years, they've lost all their baby teeth and are now sporting a smile full of permanent pearly whites. While these new teeth are settling in just fine, over time, they will experience the normal wear and tear that come with adulthood. We use our teeth every day to chew, eat, bite, and even speak. It's natural for there to be some minimal wearing; however, if you begin to develop unhealthy habits, the effects on your teeth will begin to show much earlier, making it difficult to maintain a healthy smile for most of your life.
Wear and Tear Factors
It's natural for things on our body to begin slowing or wearing down over time. Joints and bones get weaker, and more aches and pains typically plague us the older we get, but the same can be said for teeth. Just like our bodies, we put our teeth through a lot of wear and tear, which is why it's important to be mindful of taking care of your teeth. Here are some factors that increase the wear and tear:
Using your teeth as tools to open items around the house
Grinding or clenching your teeth at night
Smoking
Biting your nails
Too much sugar and/or acidic foods and drinks
Chewing pencils
Constant snacking
Drinking coffee, soda, or red or white wine
Tips for Preventing Further Damage
If you want to ensure your teeth stay in the best condition possible, it's suggested that you avoid the following:
Avoiding the urge to chew ice: A common habit practiced by many people each day, chewing ice can cause permanent damage to your teeth. You may not notice it, but by eating ice, you are putting your teeth at risk for chipping and cracking. Over time, these chips can grow and become a fracture. This means more money out of your wallet to pay for additional dental work to fix the cracks. Opt for chilled water, or don't order ice with your beverage.
Participating in sports and not wearing a mouthguard: A mouthguard is the most effective way to protect your teeth and gums from injury while playing a sport or participating in rigorous outdoor activity. If you don't want to face a dental emergency, it's best if you avoid becoming one of the 200,000+ sports-related injuries and wear a mouthguard.
Say "No" to tongue piercings: You may think it's cute when you're young, but as you get older, a piercing in your mouth can be problematic for your teeth and overall oral health. Tongue piercings can chip or break your teeth, as well as create gaps or damage teeth and fillings if you accidentally bite down too hard on the piercing.
Teeth grinding: If you're prone to bruxism, don't waste any more time. Talk to your dentist about treatment options to prevent wear and tear on your teeth. Bruxism can cause chipped tooth enamel, cracked or loose teeth, flat or worn-down teeth, and even tooth loss.
If you want to keep your natural teeth for as long as you live, you need to ensure you're taking care of them from the beginning. If you're unsure of what to do about the current state of your teeth, talk to your family dentist to determine your options for treatment.
About the Practice
At New Smile Dental, our dentist and team of highly-skilled professionals can offer insight and answer any questions about the use of fluoride treatment. If you're hesitant and want to know about alternatives to keeping you and your family's teeth healthy, visit our website or call (479) 434-4277 to find out more about how we can help.