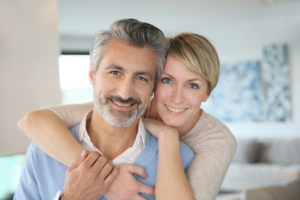 A healthy mouth is important to able to eat, speak, and smile comfortably and with confidence. However, many adult Americans struggle to maintain good oral health. According to the Centers for Disease Control and Prevention, more than 90% of U.S. adults have had a cavity in their life, while nearly 50% of all adults over the age of 30 show signs of gum disease. Poor oral health can have a direct negative effect on an individual's everyday quality of life. If you are searching for ways to achieve and maintain a healthy mouth, consider following the advice of a family dentist below.
How to Achieve a Healthy Smile at Home
Keeping your teeth clean and healthy isn't just your dentist's job – it is your responsibility too! Here are 3 oral hygiene tips to follow at home:
Avoid sugary foods – Foods that contain high levels of sugar can lead to tooth decay when eaten regularly. Try to avoid snacking on too many sweet treats; instead, opt for healthier options like fresh fruit, vegetables and cheeses.
Use mouthwash – Mouthwash can get in between teeth where toothbrushes cannot and help reduce the risk of cavities and gum diseases – not to mention it can also help freshen your breath!
Brush thoroughly – Don't rush through the brush! Dental experts recommend brushing twice daily for a full two minutes each time. Be sure to hold the toothbrush at a 45-degree angle at the line where your teeth and gums meet and brush the outer, inner and chewing surfaces of the teeth. And don't forget – you should brush your tongue as well!
Regular Checkups are Key to Maintaining Good Oral Health
Practicing good oral hygiene at home will go a long way toward preventing tooth decay and keeping your mouth healthy over the long-term. However, you should still visit the dentist every six months for a regular dental exam and cleaning. Here are a few reasons why visiting the dentist is so important:
Refresh your mouth with a professional cleaning – Even if you brush and floss diligently every day, plaque and tartar can build up in the tiny, hard to reach crevices between your teeth. Dental professionals will expertly remove such buildup using special dental tools, leaving your teeth feeling clean and refreshed.
Preventive care – Typical dental cleanings may also include preventive treatments like stain removal, fluoride application, and polishing teeth, fillings and crowns.
Spot problems before they get worse – During a dental checkup, a dentist will look for any signs of trouble – such as cavities, gum disease, damaged fillings and early signs of oral cancer – and recommend appropriate treatment.
By taking good care of your teeth at home and regularly visiting your family dentist, you can help ensure your teeth and gums stay healthy for years to come.
About the Practice
The team of professionals at New Smile Dental is committed to providing the highest quality dental care in a friendly and relaxed environment for individuals and families in the Fort Smith community. If you want to learn more about good oral hygiene practices, visit the New Smile Dental website today or call the office at 479-434-4277.