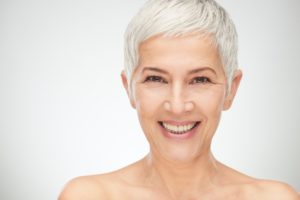 Typically, you would be the first person to smile on just about any occasion, but there is something holding you back: your teeth stains. Thankfully, you don't have to settle for living with your smile blemishes. That's because a local cosmetic dentist can rejuvenate your appearance with teeth whitening in Fort Smith. As you continue reading, learn about the major impact having a brilliant set of teeth can make in your life!
The First Thing People Notice About You
Whether it's a first date, job interview or speaking engagement, the condition of your smile is one of the traits that people will initially notice about you. Unfortunately, if you have stains or discoloration, they can lead to an unfavorable judgment about your character and impact your likeability. What's worse is that the people you encounter will form a lasting impression of you.
The Value of Professional Teeth Whitening
Over the years, store-bought whiteners have become quite popular. One of the problems with them is that they provide customers with generic whitening trays that can leave them more susceptible to gum irritation when the bleaching agent is applied. Furthermore, by not being tailored to the person's smile, the application can be inconsistent.
When you visit your cosmetic dentist for professional teeth whitening, a custom smile plan can be developed to deliver noticeable and longer-lasting results. To contribute to the success of the procedure, the specialist will provide you with form-fitting plastic trays and a professional-strength whitening gel that you'll apply for 30 minutes twice a day or while you sleep. In just two weeks, you'll have a smile that leaves you looking like you rolled back the hands of time.
Why Feeling Good Matters
Naturally, with a bright set of teeth, you're bound to feel better about yourself. This shouldn't be taken lightly, though, as being happy has actually been found to increase your natural production of oxytocin, dopamine, endorphins and serotonin. If this reads like a bunch of scientific gibberish, then what's most important to know is that when these hormones are emitted into the bloodstream, you can expect to have less inflammation, more mental clarity and better overall health.
Are You a Good Candidate for Teeth Whitening?
Before the teeth whitening process starts, your cosmetic dentist will first perform an examination to make sure that your oral health is up to par. Therefore, you won't have to worry about exacerbating or overlooking a previously-existing condition, which could compromise your results.
To find out your eligibility and learn more about professional teeth whitening, reach out to your local cosmetic dentist to schedule a visit!
About the Author
Dr. Gilberto Lopez is a graduate of the University of Guadalajara. For over 25 years, he has been providing the best in comprehensive dental care. Dr. Lopez helps his patients achieve vibrant and gorgeous smiles by providing teeth whitening at New Smile Dental, and he can be reached for more information through his website.