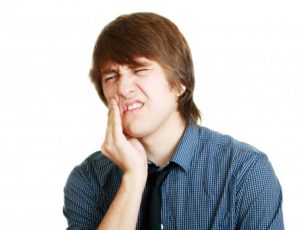 It's Monday morning and you start your routine like any other day. You pop out of bed, head to the bathroom and wash your face and hands. You reach for the toothbrush and open your mouth, but as soon as your brush touches your gums, you feel a jolt of pain. In that moment, you think back to all those nights where you forgot to brush before bed; now it's come back in the form of gingivitis. Learn how to prevent your gum disease in Fort Smith from getting worse before it's too late.
Why Are My Gums So Important?
Taking proper care of your gums is just as important as caring for the rest of your body. Think of gums as the skin of your mouth. The soft red tissue anchors your teeth to your jawbone and acts as a shock absorber for your teeth, allowing you to chew without experiencing any pain. It also provides an easily lubricated surface for your roots, keeping your mouth moist and bacteria from spreading. Without healthy gums, your teeth won't have a place to live if your tissue can't secure them properly.
Can Gum Disease Affect Other Parts of my Body?
Bacteria is particularly insidious because of its ability to travel anywhere in the body, including through your gums. As bacteria enters through the deep pockets between your teeth and gums, it enters the bloodstream, gaining access to several unrelated parts of the body, including the heart, brain, lungs, and even the placenta of pregnant women.
According to Dr. Shumaker, an expert in managing periodontitis, several theories exist that explain the link between gum disease and other health issues. As recent as 2016, research from the University of Louisville School of Dentistry discovered a link between gum disease and esophageal cancer, a deadly form of cancer that attacks the esophagus. Research has proven how easy it is for gum disease to manifest into something much worse if not treated early.
What Are the Best Preventive Solutions for Gum Disease?
Without preventive care, your gums could become infected making you susceptible to more serious diseases. The most important step you can take to prevent gum disease is to remove all plaque and bacteria from your teeth as possible, as the build up is what causes the pockets between your teeth and gums to form. The earlier you prevent them from forming, the better chance you have against periodontitis. Here are a few steps to take when performing preventive care:
Brush for longer than recommend, about two to three minutes twice a day, with fluoridate toothpaste. Focus on the gumline during your brushing to remove any plaque that may remain on your teeth.
Flossing daily will help you remove plaque in places your brush can't reach, even for an electric toothbrush. Floss holders or waterpicks are good alternatives if you find traditional flossing too difficult.
Avoid tobacco of all forms, as it is well-known for contributing to gum disease and other oral cancers.
Schedule regular checkups with your dentist. They'll be able to keep track of your performance and give you advice if needed.
Making the effort to prevent periodontitis and other disease takes minutes a day, so don't hesitate to plan your regiment today!
About the Author
Dr. Gilbert Lopez DDS has been treating and educating his patients about dental health for over 25 years. After earning his Dentistry Degree from the University of Guadalajara, he continues to be an active member of the American Dental Association, the Arkansas State Dental Association, and many humanitarian efforts that provide dental care to underserved countries around the world. To learn more about his practice, contact him at (479) 434-4277 or visit his website.