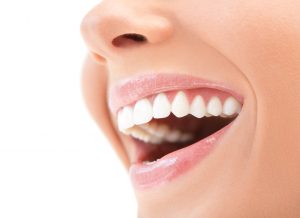 The job of a family dentist is to provide skilled, compassionate care for his or her patients. This includes having an accurate picture of the patient's teeth and jaw line. X-ray therapy makes this possible. Here's what you need to know about this important aspect of modern dentistry.
How X-Rays Work
Think of an x-ray machine as a camera that takes pictures of your insides, particularly of your teeth and bones. Before x-ray machines came along, healthcare providers usually had to guess at the state of their patient's health. This often led to crucial misdiagnoses, sometimes with disastrous results.
All that changed when doctors and dentists first began using x-rays around the beginning of the 20th century. The ability to see what was going on inside the subject's body led to revolutionary new treatment methods.
To accomplish their near-miraculous results, x-ray machines use a very small amount of radiation, less than you might receive while going about your activities on a normal day. There is absolutely no evidence that modern x-ray machines put patients at greater risk for cancer or other health conditions. X-rays are universally used throughout the developed world and are remarkably safe.
How Your Dentist Uses Your X-Rays
Typically, a dentist performs x-rays annually for adult patients, sometimes less often if the patient has x-ray records from a previous dental office. Dentist sometimes perform x-rays more often than once a year for children or adolescents. After all, a growing body has growing teeth, and it's important to ensure they're developing naturally. Also, your dentist may perform x-rays more frequently on adults who have certain dental -related conditions.
Types of Dental X-Rays
The most common type of x-ray performed is a "panoramic" x-ray, which gives a broad picture of the patient's oral health. At times, your dentist may perform other types of x-rays. Here are some examples:
Sialography x-rays give the dentist a picture of the patient's salivary glands. This information is important for diagnosing certain conditions.
Cephalometric projections enable the dentist to gauge the teeth's condition in relation to the jaw and skull.
Computed tomography (CRT) scans may be performed if the patient is considering getting dental implants. They enable the dentist to determine if the person is a good candidate for implants or similar procedures.
Tomograms allow the dentist to "focus in" a particular part of the subject's jaw. They're especially useful for cases in which a particular issue is difficult to diagnose.
There's no need to take any special preparations prior to an x-ray. Simply show up and follow the dentist's or technician's instructions. One important exception is in the case of pregnant women, who should only receive x-rays if they received special permission beforehand from a dentist or other healthcare professional.
Dental x-rays prevent needless suffering while maximizing the patient's well-being. We can all be thankful to live in an era that offers so many ways to keep our teeth and gums in great shape. So keep smiling; the best is yet ahead.
About the Team
The experts at New Smile Dental offer caring treatment and service for general, cosmetic, and periodontal dental patients. Their office is conveniently located at 1021 S. 21 Street in Fort Smith. You can reach them online or by calling (479) 434-4277.