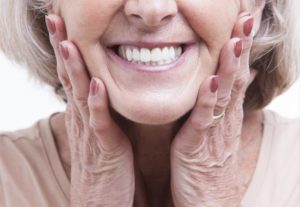 If you are missing one or more teeth, you already know about the changes in the look of your smile. But your missing teeth can affect you in more ways than just your appearance. Just one missing tooth can dramatically impact your oral and overall health. What can you do about it? If you're looking for a more permanent way to address the gap in your smile, you should consider discussing a dental bridge with your cosmetic dentist.
How Missing Teeth Can Affect You
Just one lost tooth can influence your whole mouth. Although they are attached to the jaw bone, your remaining teeth can shift to compensate for the gap, potentially causing misalignment in your bite and consequently a disorder in the joint of your jaw. If you decide not to replace your missing teeth, chances are that you'd need to adjust how you eat your food; otherwise, you could get bouts of indigestion from insufficient chewing. You also can face trouble with speaking clearly.
How a Fixed Bridge Can Help
A fixed bridge is a permanent dental appliance that places prosthetic crowns over the gap by anchoring to the surrounding remaining healthy teeth. It preserves the appropriate spacing of your teeth and restores your ability to chew, speak, and smile. Bridges have the following advantages:
They are very durable. You can bite and chew with confidence.
They can last for eight to ten years before needing to be replaced.
They require the same maintenance as regular teeth.
They can withstand normal wear and tear.
How the Bridge Process Works
After you and your cosmetic dentist have decided that a dental bridge is the right restoration option for you, they will numb the area around your missing tooth and prepare your anchoring teeth by removing some of the enamel. Then they will take impressions of your teeth and send this information to a dental lab, where your bridge will be uniquely crafted for you. A few weeks later, when the final result is finished, you'll return to your dentist's office and have the bridge permanently cemented onto the anchoring teeth and over the missing tooth. In as little two appointments, you could have a fully restored bite and smile!
You don't have to live with one or more missing teeth. You can get your bite and smile back again! A dental bridge can help preserve your oral health and keep you smiling for years to come. For more information about dental bridges, you can contact your cosmetic dentist for a consultation. They can also help you determine if they are right for you!
About the Practice
Dr. Gilbert Lopez has been practicing dentistry for over 25 years. At New Smile Dental, he and his staff offer porcelain dental bridges as a restoration option for patients in Fort Smith who are missing one or more teeth. From the moment patients enter the door, patients feel welcome and comfortable, knowing that their dental care is in good hands. To schedule an appointment, you can call (479) 434-4277 or click here.