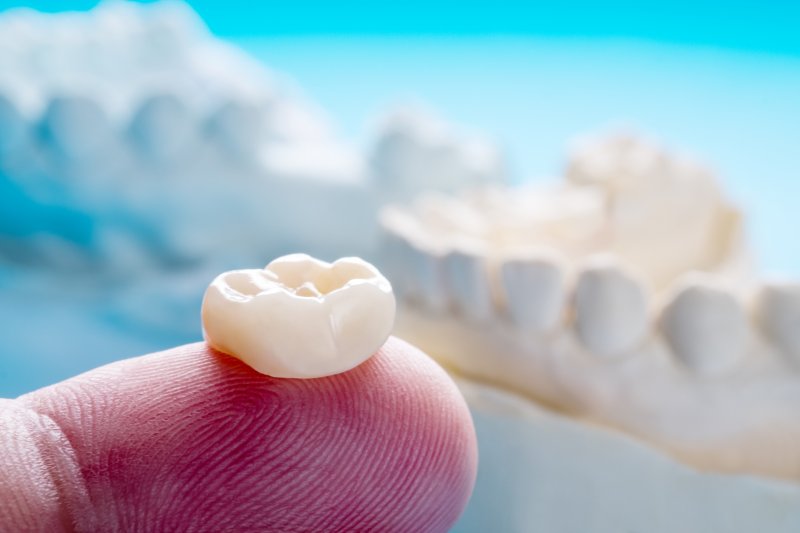 Dental crowns in Fort Smith can last quite a while depending on the location in your mouth and whether or not you are caring for them correctly. If you've had yours for a few years, it is a good idea to keep an eye on it to ensure that it doesn't need to be replaced. But what signs should you be looking for? A dentist in Fort Smith lists some of the indications that you may be needing to have your dental crown replaced sometime in the near future.
Gum Recession
Since bacteria are more likely to gather around your dental crown than your natural teeth, your crown can actually increase your risk for gum disease. Fortunately, this can still be easily prevented with regular brushing, flossing, and rinsing. But, if you notice that you are experiencing gum recession around your crown, this is definitely something that you should see your dentist about. It could mean that either your crown isn't placed properly or you need a new one.
Wear and Tear
Even with proper care, dental crowns can become worn down over time. After all, they are not made to last forever. If you notice that there are some obvious signs of wearing, and the crown isn't looking like it is in very good shape, then it probably isn't. You should contact your dentist. They will be able to determine the cause of the wearing, such as teeth grinding, and if it is time to seek a replacement crown.
Poor Appearance
If you aren't feeling confident about the appearance of your smile due to a dark line on your crown or another reason, this is absolutely a valid cause to see your dentist in order to have them replaced. In addition to caring about your oral health, your dentist also wants you to love the aesthetics of your smile.
Uncomfortable
Your crown should be fitting comfortably in your mouth. If you notice that you have swelling, pain, or inflammation surrounding your crown, it could mean that it is either too high on the tooth, damaged, or just getting old.
Too Old
If you have had the same crown in your mouth for over a decade, you may want your dentist to take a look at them even if they are in good shape. Even though they last for a long time, you should still be monitoring them.
Damage
Dental crowns are very durable and strong, but they aren't indestructible. If you have a chip or crack in your crown, you should see your dentist. They can take a look and let you know what the next steps are.
If you are noticing any of these signs, you may need a new dental crown. To know for sure, ask your dentist. This way, you can have any issues resolved before you end up with a dental crown failure.
About the Author
Dr. Gilberto López is an experienced dentist who has been working in the field for over 25 years. He earned his dental doctorate from the University of Guadalajara and is a member of the American Dental Association, Arkansas State Dental Association, and River Valley Dental Association. If you think you are in need of a new dental crown, he would be happy to help. To learn more about crowns or to schedule an appointment, visit his website or call (479) 434-4277.